iPhone XS sales got off to a strong start in the US, according to another research firm
9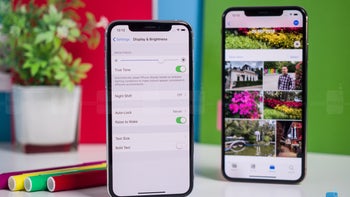 While everyone is curious to see whether the
iPhone XR
will
sell like hotcakes
or
not
starting tomorrow,
October 19
, Apple might be more interested in keeping the
iPhone XS and XS Max
appealing for the global masses.

The two costlier 2018 models will need to drive up the family's average selling price and profit margins, which was certainly the case in the lead up to the more modest and possibly more popular new product's release.
Already
deemed commercial hits by one research firm
, the XS and XS Max are similarly characterized in a fresh report compiled by CIRP (Consumer Intelligence Research Partners). According to a survey conducted on a fairly small number of US customers who made a major Apple purchase during the year's third quarter, the
iPhone 8 Plus
and
regular 8
were unsurprisingly the best-selling iOS handsets.
The
iPhone X
followed in third place (also unsurprisingly), with a 14 percent share of total Q3 iPhone sales in the US, narrowly behind the 17 and 16 percent slices of the pie eaten up by the plus-sized iPhone 8 and the smaller version respectively.

Believe it or not, the combined tally of the iPhone XS and XS Max exceeded the iPhone X share in the July - September timeframe, despite the two new models only going on sale towards the end of the quarter.

We're talking 8 percent for the XS and 8 for the XS Max... in just 10 days, compared to 14 percent scored by the iPhone X in all 90 days of the year's third calendar quarter. Obviously, it's not fair to compare the initial numbers of the XS/XS Max duo with what the iPhone 8 and 8 Plus racked up during their first few days on the market, but even considering the price gap between the two families, early sales have been "similar."

Apple is naturally winning in the average selling price department, as the US-WARP (US Weighted Average Retail Price) indicator, which apparently "tracks and anticipates ASP" usually, is on the rise "significantly." Namely, from $751 in the June 2018 quarter and $705 in the September 2017 quarter to a whopping $796 between July and September 2018.