iPhone XS and XS Max get discounts of up to $300 in rare 24-hour-only Best Buy deal
7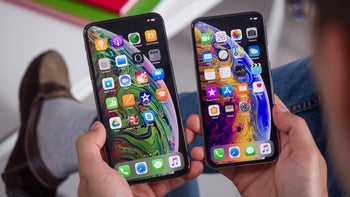 Hardcore Apple fans know full well outright discounts on new iPhone models are generally as easy to come by as real-life photos of unicorns and reliable Bigfoot sightings, but if you can live with things like monthly installments and bill credits, long-term XS and XS Max savings of a few hundred bucks are available with purchases on select carriers today (and today only) at Best Buy.
Specifically, you can save $200 on 256GB variants of the
iPhone XS
and
XS Max
for Verizon or AT&T use, while activating a 512 gig model on a device payment plan on the same two market-leading networks will shave a cool 300 bucks off the two handsets' list prices. That means you can pay $39.58 instead of $47.92 a month for a 256 gig
iPhone XS
with a two-year Verizon or AT&T plan, the latter operator of which will also let you opt for 30 installments of $31.66 (down from $38.34).
Across the board, you're looking at coughing up a grand total of $950 or so, which means the iPhone XS with a whopping 256GB internal storage space is essentially cheaper than a 64 gig entry-level configuration right now. As for the 512 gig version, its overall price is marked down from $1,350 to roughly $1,050 at the time of this writing with device payment plans and bill credits.
Meanwhile, the
iPhone XS Max
can be had for a grand total of $1,050 instead of its $1,250 list price in a 256GB configuration, with 512 gig models discounted from $1,450 to $1,150 for 24 hours only under the exact same aforementioned conditions for Verizon and AT&T subscribers.
Although this one-day-only deal doesn't exactly make Apple's newest high-end handsets affordable, it's hard to deny the appeal of such incredibly rare discounts on such
phenomenally well-reviewed products
.

Check out the deals here