Another Group FaceTime bug discovered, but this one is a lot less serious
17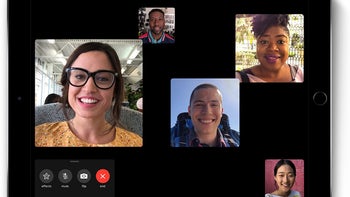 While Apple focused primarily on system stability and performance improvements for new and old devices with
iOS 12
, last year's big platform update also contained a number of all-new features.
Group FaceTime
was perhaps the most notable add-on,
attracting a lot of positive
and then
negative attention
as it promised to support simultaneous video conferencing with up to 32 people, miserably failing however at protecting users' privacy.
The newly unearthed issue is far less controversial than that spying bug, fortunately, impacting the security of your iPhone or iPad in absolutely no obvious way. Basically, quite a few folks on Twitter and a couple of forums are saying they can't switch from a regular FaceTime call to a group video chat, as the option to add people to already initiated calls appears to be disabled.
After doing a little digging and discussing with several customer support representatives, a
MacRumors forum
user purportedly found out the issue is known to certain "senior" Apple advisors and, presumably, engineers already working on a fix. Official
Apple Support Twitter account
handlers are also aware of the limitation, suggesting users they start their Group FaceTime sessions with "at least two additional" people.
In other words, the feature itself
is
functional, but for some reason, the "add person" option doesn't work as intended. While definitely inconvenient, that's not exactly a critical bug, so we may have to wait a little bit for a proper, complete Group FaceTime repair.