Apple signs $600 million deal with chipmaker Dialog, transferring over 300 engineers
1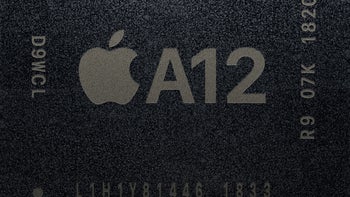 While Apple has been known to occasionally splash the cash on high-profile acquisitions of popular consumer brands like Beats and
Shazam
, the Cupertino-based tech giant will more often buy smaller businesses like
Spektral
or
Vrvana
for significantly less money.

Although the name Dialog Semiconductor may not ring any bells for everyday buyers of smartphones and other gadgets, this is actually a company that falls in the former category rather than the latter.

A grand total of $600 million will change hands under the terms of an agreement confirmed earlier today, which is a fair chunk of change by Apple merger standards. And mind you, this is not even an outright acquisition we're talking about here.

Instead, Apple will be paying $300 million upfront to license "certain" Dialog power management technologies, transfer some assets, as well as over 300 employees to "support chip research and development."

An additional $300 million will be committed for Dialog products "to be delivered over the next three years", so basically, Apple is buying part of this UK-based company, while pledging to continue doing business with what's left of it.

Obviously, Dialog is not that big of a semiconductor company, but its close ties with Apple apparently go "all the way back to the early iPhones." Most recently, iPhone XS and XS Max teardowns found a couple of crucial Dialog-made power management ICs (integrated circuits) inside, which Apple is likely to start internally manufacturing soon.

Far from the costliest such deal in the company's history, this licensing agreement represents Apple's largest-ever acquisition in terms of headcount. The over 300 engineers being transferred from Dialog Semiconductor to Apple have already worked closely with the latter for "many years", which should make the transition go rather smoothly.