Android Q is going to be smart! Using brains instead of brawn to improve gaming performance
1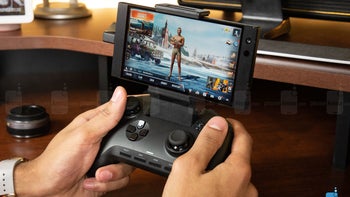 The first Android Q beta has only recently been released and the full extent of the new features it would bring is far from being available to the users just yet. However, inquisitive developers have been digging hard through the code, uncovering what Google has in store for us. We've already seen reports about
Adaptive Sleep
,
advanced Battery Saving
features, and even stuff as cool as
automatic car crash detection
.
But that's not all, it seems. The folks over at XDA have dig up
another API
centered around thermal throttling and performance. This is all for the gamers!
Basically, the API will be collecting data about the processor's current load and performance and feeding it back to the game you are playing in real time. From then on, said game can use that information to dynamically adjust settings and optimize performance.
In other words — if you have a game on your phone that generally runs fine at max settings, but will stutter in specific areas, the developer can have a code in that game that automatically reduces resolution and removes detail for just these instances. You won't need to manually set everything to low and endure bad detail throughout the whole game simply because you get bad performance in just a few areas. Or, developers could go even wilder — remove these settings altogether so you don't need to worry about them and dynamically adjust your details as you play.
This can, of course, be used for apps other than games — like Augmented Reality applications which tend to be pretty rough on hardware as well.
The API is currently only active on Pixel phones from the Pixel 2 and up, but the report states Google is working on making it compatible with other Android phones out there.
Of course, it remains to be seen how that would be used by game makers. It sounds like a complex solution, which needs to be made easy to use, else developers will choose not to bother with it. We'll have to wait and see!