New Android Q feature will take a major setup decision out of your hands
12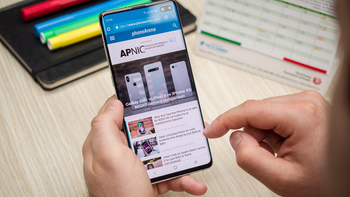 If your smartphone display goes off while you're in the middle of reading something on your handset, you're not alone. On an Android phone you can set your display to go to sleep after just 15 seconds with options ranging to as long as 30 minutes. When selecting how best to customize this setting, users have to balance their desire for better battery life with the possibility of constantly having to turn the screen back on. But this dilemma could be solved in Android Q.
Spotted by Android Police
, the third beta version of Android Q sports a new feature called Adaptive Sleep. It is found by searching for the word "adaptive" in the Settings menu. The page for the feature simply states, "Your screen would not dim and go to sleep if the device detects your present attention." However, considering that there is no way to turn on the feature, it is possible that it is just not ready yet for prime time. If Adaptive Sleep does make it to the final version of Android Q, users will still have to weigh the advantage of keeping the screen on for as long as necessary versus the possibility of shorter battery life before enabling the feature.
UPDATE:
The Adaptive Sleep setting is actually a placeholder for manufacturers who want to implement this feature for their Android handsets. It showed up in system settings, but will not be available on all Android phones running the next build of Android. If you were looking forward to seeing Adaptive Sleep on Android Q, you are going to have to find a manufacturer who offers this feature on its phones.
Adaptive Sleep joins Adaptive Brightness, which uses machine learning to keep track of how you set the brightness of your phone's display under various lighting conditions. It then automatically changes the brightness slider based on ambient lighting and personal preferences. And there is also Adaptive Battery, which again uses AI. This time, the feature learns your favorite apps and how you use them. Those apps that you use infrequently won't receive the same battery support and might not update in the background. It means that you might have to wait an extra couple of seconds for such apps to refresh when they are opened. Considering that this is being done in the name of improved battery life, it is well worth the small delay. Both Adaptive Brightness and Adaptive Battery debuted on Android 9 Pie.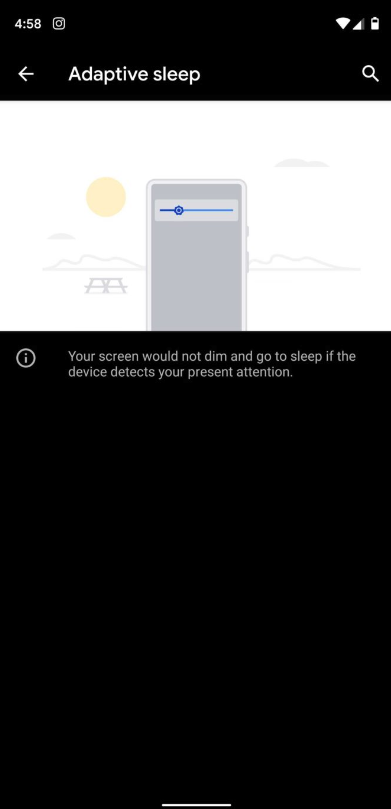 Adaptive Sleep surfaces in the third beta version of Android Q