Google could bring key iOS feature to Android 14
4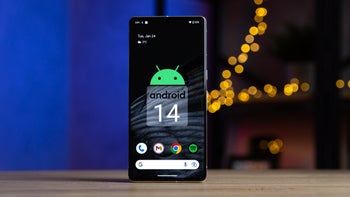 It's not really that much of a big deal, but if you have an iPhone and you tap in your six-digit PIN number (or passcode), the device will unlock as soon as you tap that last digit. Try that with your Android phone (except for
Samsung
devices using One UI but we will discuss that in a moment), and you'll be standing there for hours, still locked out of your phone, until you hit the enter key.
Per
XDA
, Android 14 might change this by auto-confirming correctly entered PIN numbers. But here's the thing gang. This feature will only work if your PIN number is at least six numbers long instead of four numbers. And you know what? A six-number PIN is safer than a four-number PIN. We recently told you about hackers that
break into your phone by watching you punch in your passcode or PIN
number, grab your phone from you, unlock the device, and wipe out your bank account. Using a six-number PIN might save your skin.
While Samsung's One UI interface will also auto-confirm PIN entry, it will work with four or six-digit PINs. For your own protection, if you use this feature with the One UI interface on your Galaxy handset, make sure you choose a six-digit PIN (and not 1-2-3-4-5-6).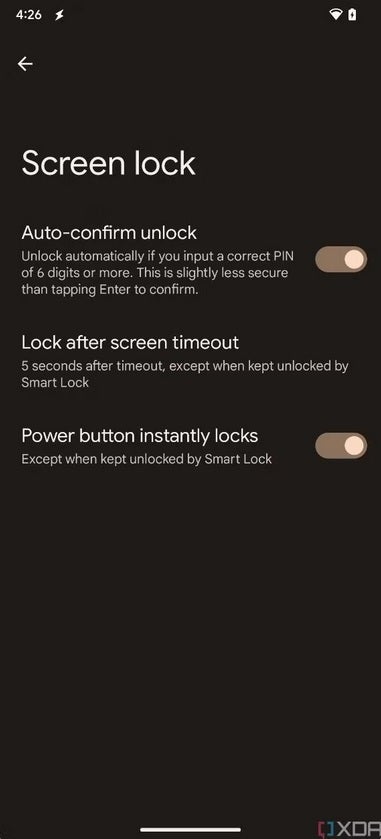 On Android 14 DP2, a toggle allows you to enable auto-confirm correct PIN on your Pixel
XDA was going through the recently released Android 14 Developer Preview 2 and when setting up a new PIN, a new "auto-confirm correct PIN" toggle was spotted; while it didn't appear to be operational, the description under the toggle confirmed what the feature does. It says, "Unlock automatically if you input a correct PIN of 6 digits or more. This is slightly less secure than tapping Enter to confirm." The toggle will not appear if your PIN is less than six numbers in length.
Besides noting on the screen that the "PIN must be at least 4 digits," Google added, "but a 6-digit PIN is recommended for added security." The feature can be enabled or disabled after you've set up the PIN on your phone by going to
Settings
>
Security & privacy
>
Device lock
>
Screen lock
. Tap on the gear icon and you'll see the "auto-confirm unlock" toggle that can turn the feature on or off.
Since the feature doesn't appear by default on Android 14 DP2, it is possible that
Google
could decide to 86 the auto-confirm correct PIN toggle before the stable version of Android 14 is released. The stable and final version of Android 14 could drop in August.