Android 14 may bring an emoji wallpaper maker to Pixel phones
1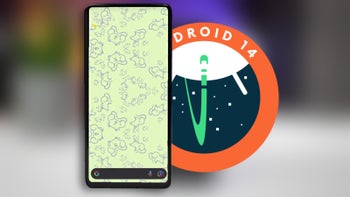 You've probably come to expect new versions of Android, so it might not come as a shocker that
Android 14
is cooking. Developers already have preview builds and the latest one dropped less than 24 hours ago. That being said, those aren't that easy to dive into, as these pre-release builds typically have tons of hidden features.
Dedicated software dee-divers like the team over at
XDA
, however, don't mind doing it at all, even at the hefty time costs. And it's great that they do, because otherwise we wouldn't know about this "Emoji Wallpaper" app that was lying beneath the surface.
The app is flagged under "Pixel Experience", due to which there is reason to believe that it may turn out to be another exclusive meant for phones like the
Pixel 7 Pro
— one of the
Best Android Phones
around — but regardless if that turns out to be true or not, we know what it can do. And this may come as a surprise, but it allows users to make their own custom wallpapers through utilizing emojis.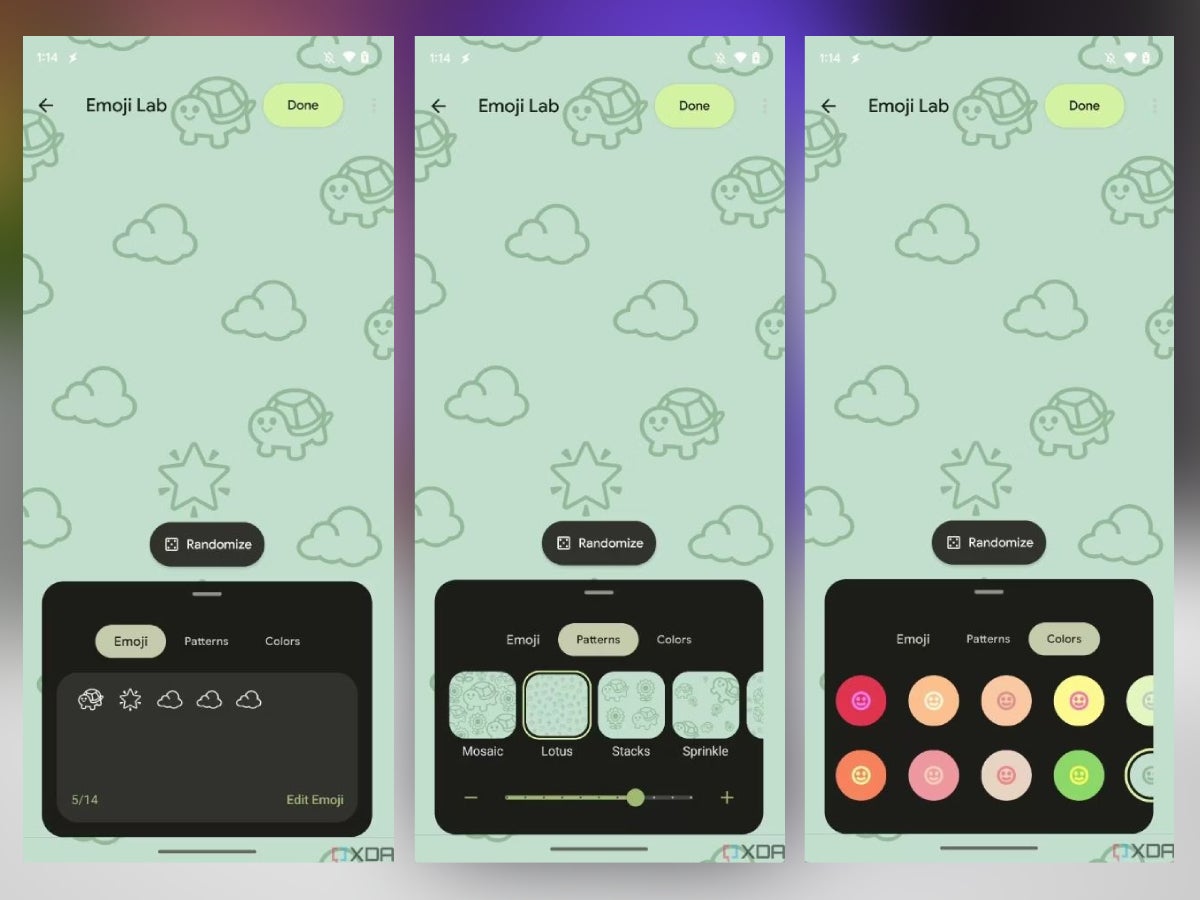 Some example screenshots of the workflow, as presented by XDA.
Once "unlocked" — a process that is required only for the developer build — a new "Emoji Lab" option becomes available in the Wallpaper & Picker settings. From there on out, users are free to express their creativity through the tools they are presented with.
For starters, up to 14 emojis can be chosen, which will then be turned into a pattern as per one out of several presets. Naturally, the next logical step is to pick a solid color combo, but if you just want to
trust the force
, there's a "Randomize" button too.
After you've followed the process until completion, the wallpaper will be waiting for you in a new folder called "Emoji Lab". All of your creations will be stored there, and there may even be a feature to allow you to share your creations, but for now, the XDA team hasn't been able to get it to function.
Regardless if the XDA team managed to get the Emoji Wallpaper up and running, there is still no guarantee that the app will actually make its way to the final build of Android 14 for Pixel phones. As of now, your best bet is to sit tight and wait for an official announcement from
Google
, but one thing is for sure: this looks like a fun option to have!