Amazon's Echo Plus smart speaker has never been this cheap, but there's a catch
1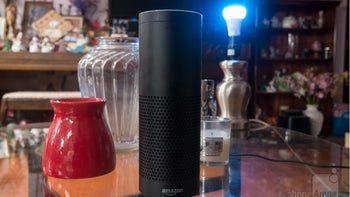 If you're in the market for one of them
trendy voice-controlled smart speakers
, but can't decide what model to buy, Amazon is making things easy today. For 24 hours only, i.e. until midnight Pacific Time, the e-commerce giant is offering a huge (and as far as we know, unprecedented) discount on the Echo Plus.
Typically sold for $150, the 2017-released device has obviously been marked down more than once over the past few months, fetching as little as $100 during
special Amazon
and
Best Buy sales events
.

Now you can purchase the tall and versatile smart cylinder at a measly $87.99 in black, silver, or white, and the only "catch" is you need to settle for a certified refurbished unit here. That technically means the Amazon Echo Plus was owned by someone else before you, which sounds like a major deal breaker.

But fret not, as you get the same 1-year limited warranty you'd receive with a brand-new product, as well as Amazon's solemn promise that this looks and works "like new", having been professionally "refurbished, tested, and internally certified." Any defective parts identified in a thorough diagnostic process have been replaced, and you're even looking at a new product box.

With all that out of the way, let's talk about the device itself. This looks a lot like a standard, previous-generation Echo, including all the features of the second-gen $100 model, plus a built-in ZigBee smart home hub.
That very important addition earned the Echo Plus a 9 out of 10 in our
in-depth review back in January
, saving you quite a bit of cash compared to a smart home setup consisting of a regular Echo and separate hub. At 88 bucks, this bad boy is a killer bargain, also offering Dolby sound, a 2.5-inch woofer, 0.8-inch tweeter, Wi-Fi music streaming technology, and even free audio calls to the US, Mexico, and Canada. Just remember the clock is ticking.