Amazon has a very special feature planned for its AirPods rivals (and a great price too)
5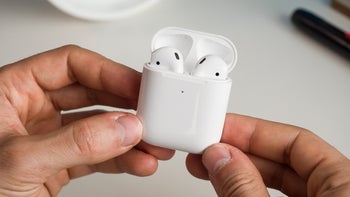 Amazon isn't exactly a veteran of the consumer hardware space, but after the rampant success achieved by the e-commerce giant's
smart speakers
in the last few years, it shouldn't come as a shock that
a product launch event later this week
is garnering quite a bit of attention.
Said unnamed source claims a built-in accelerometer would be a key selling point for the purportedly codenamed "Puget" headphones, which are thus likely to stand out from your everyday
AirPods
contenders with the ability to monitor a wearer's distance run, calories burned, and pace of running sans connecting to a smartphone. That's not an entirely novel idea, mind you, as Samsung tried something similar with the
Gear IconX
but abandoned the fitness wireless earbuds concept relatively quickly.
Where Amazon is truly expected to gain the upper hand is in the retail price department, as the "Puget" earbuds could cost as little as $100 or even less. It remains to be seen how versatile and convenient Alexa will prove in outdoor environments, where
Google Assistant
and Siri currently reign supreme.
As far as Alexa's "core home market" is concerned, a premium Echo-branded rival for the likes of
Apple's HomePod
and the Google Home Max is almost certainly right around the corner at last, sporting a bulkier design and better sound quality than all its relatives. Apart from the inclusion of a woofer, we don't know anything about the actual specs and features of this... Amazon Echo Max (?), which is all the more reason to keep a close eye on the company's September 25 event.