Amazon, Google, and yes, even Apple had a great second quarter in the thriving smart speaker market
12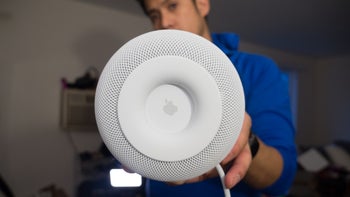 While the global smartphone industry is showing little to no sign of a recovery after its
seventh consecutive quarter with a shipment decline
, two smaller and younger markets continue to astonish us as they grow at a remarkable pace year after year and month after month.
We're talking about smartwatches,
copiously dominated by Apple's life-saving models
, and smart speakers, where pioneering company Amazon is seeing its supremacy threatened from two different geographical areas. On one side, Google has been able to narrow the gap to first place by employing a similar strategy as the e-commerce giant centered on diversity and affordability, while on the other, Baidu, Alibaba, and Xiaomi are spearheading the obligatory invasion of popular Chinese brands.
If you're wondering what part Apple is playing in this grand game of chess, the answer is... not a very important one. Namely,
according to Strategy Analytics
, only 1.4 million HomePods were sold around the world between April and June 2019, enough for a modest 4.7 percent market share. But while Apple's slice of the pie is down from 5.1 percent in Q2 2018, its shipment figures have actually increased from 1.1 million during the first three months of 2019 and a microscopic 0.8 million last year. Clearly,
that permanent price cut
instated at the very beginning of this quarter vastly improved
the "premium" HomePod
's mass appeal. Now if only Apple were interested more in volume and less in profits...

At the top of the chart, both Amazon and Google continued to boost their sales numbers... while losing precious global share against rapidly improving Chinese rivals. 6.6 million shipments of Echo devices equated to a 21.9 percent slice of the pie, down from 29.1 percent in Q2 2018, while Google Home sales jumped from 3.2 to 5.6 million units, enough for an 18.5 percent share, compared to 20.8 percent last year.
In third place, Baidu surged from 0.8 to 15.3 percentage points in just 12 months, while Alibaba and Xiaomi actually followed Amazon and Google's trend in boosting their shipments but losing share. All in all, Strategy Analytics says more than 30 million smart speakers were sold worldwide in Q2 2019, representing almost 100 percent growth from 15.5 million units in the April - June 2018 timeframe. And yes, sales are expected to continue improving, even though
smart speaker ownership in markets like the US
has reached an incredible 30 percent of households.
Recommended Stories