Amazon is making Alexa easier to use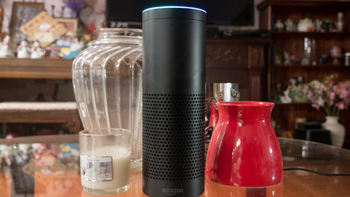 Imagine being able to arrange a night out in advance through Alexa by engaging in a naturally flowing conversation with the virtual assistant.
According to VentureBeat
, this is what Amazon showed off last week at its re: Mars conference when it unveiled a preview of Alexa Conversations. Found in Amazon's Alexa Skills Kit, Conversations allows developers to combine voice apps in order to streamline certain functions.
Amazon showed off what Conversations could do at the conference by showing a clip of a woman using Alexa to purchase a movie ticket, reserve a table at a nearby Chinese restaurant, and order an Uber to pick her up. The whole process took less than a minute. Amazon says that this "night-out" scenario is the first of many that will allow users to quickly move from one voice app to another inside one conversation. The Conversation feature is designed to reduce the number of interactions it takes to get things done. For example, with the "night-out" scenario, approximately a dozen instructions were required to arrange the whole evening compared to the 40 or so that it would have taken without the new capability. And to make Alexa even more conversational, the virtual assistant can order an Uber by saying "Get me a ride," instead of "Alexa, launch the Uber skill."
Last year, Amazon introduced Follow-up Mode so that users can ask Alexa to handle multiple tasks without having to repeat the "Alexa" hotword every time they want to add a task or request. This can be enabled by opening the Alexa app on your phone and swiping to the right to reveal the app's menu. From there, go to
Settings
>
Device Settings
and tap on the appropriate device. Scroll down to Follow-up Mode and toggle it on. This should make asking Alexa to do multiple tasks a lot easier and quicker. Google launched something similar to Continued Conservations for Google Assistant. This allows users to continue a conversation without having to continually say "Ok, Google."
"If you make [customers] repeat information again and again and again, you are forcing them to believe that they are talking to a dumb entity, and if that's the rapport you're building with them from the get-go, the chances are they're never going to delegate higher order tasks to you, because they will never think you're capable of solving higher-order problems for them."-Sanju Pancholi, Alexa AI senior product manager, Amazon
Eventually, Amazon could add different Skills for Alexa that will allow users to order food to be delivered, buy a present, or view content at home. Alexa currently is on over 100 million devices and users have more than 90,000 skills that can be enabled for the platform. With 325,000 developers using the Alexa Skills Kit, we can expect many more Skills to be available in the future.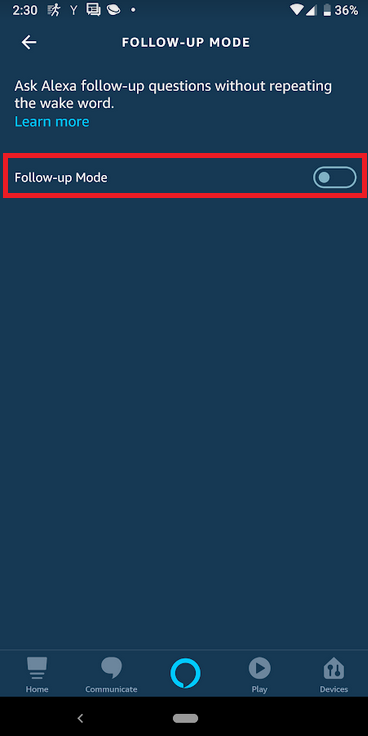 Follow-up Mode in the Alexa app