Zephyr brings the awesome UI ideas from MeeGo to the iPhone
7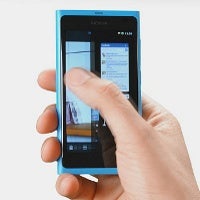 The
MeeGo
-based
Nokia N9
was far from successful - years of hard work over a new platform with an innovative user interaction model yielded an experimental handset which is not even sold on US carriers. That's sad because MeeGo really seems to have nailed it with the swiping gestures - this intuitive way to switch between applications and interact with your device makes sense and is very simple.
Now, iOS developer chpwn has done some great worked an managed to get the same gestures on iOS. Chpwn developed a tweak, Zephyr, that allows you to swipe from the sides to switch between applications, and it also adds a nice swipe from the bottom for the multitasking menu.
"I think this is probably the most efficient way to multitask on the iPhone,"
the developer says and it's hard to argue with that. Zephyr is available on Cydia, so you'd need to have your iOS device jailbroken for it to work.
The price of the application is $2.99, but it comes with the promise of more gestures to be added in the future. Below you'd find a video demonstration of the MeeGo-inspired Zephyr, and a refresher about how Nokia's Swipe UI works.