ZTE signs deal to use Microsoft's Android and Chrome OS patents
3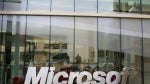 Exactly one week ago, we told you that
Microsoft had agreed with Hon Hai to license its Android and Chrome OS patent portfolio
to the manufacturer. Now, Microsoft is affording the same protection to Chinese manufacturer ZTE. The up and coming smartphone producer now has licenses to use the Redmond based software giant's worldwide patent portfolio.
In announcing the deal, Microsoft said that the software patent wars could end if everyone recognized other companies creations and dealt fairly to use them. Microsoft says that it has licensing agreements with most major Android vendors and adds that
80% of Android phones
in the U.S. are covered by one of Microsoft's licenses.
In doing its part to wipe out patent wars, Microsoft said that it has spent more than $4 billion in the last 10 years to acquire IP rights for its products. This is part of the balanced approach that Microsoft says it takes and had helped it enter licensing agreements with many smartphone vendors. The company did say that many global players are refusing to pay up for licenses even when they are necessary. Microsoft says that its theory toward the subject of patents is simple. The company treats and respects the patents belonging to other companies in the same manner that it wants its patents to be respected. Sounds like a way of life that all smartphone and tablet companies, hardware and software, should listen to. Hear that Apple? Hear that Samsung?
source:
Microsoft
via
Slashgear