ZTE shuts down business operations thanks to U.S. export ban
53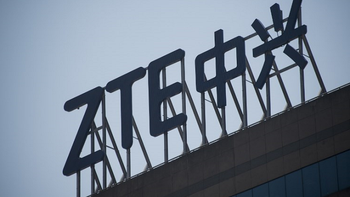 The U.S. Commerce Department export ban that prevents ZTE from procuring U.S. software, hardware and components has hit ZTE hard, according to a new report published today. The Chinese smartphone and telecom equipment manufacturer wrote today in a filing to the Hong Kong Stock Exchange that "As a result of the Denial Order, the major operating activities of the company have ceased. As of now, the company maintains sufficient cash and strictly adheres to its commercial obligations subject to compliance with laws and regulations." The company is the fourth largest smartphone vendor in the states with a 9.5% market share.
ZTE got to this place by selling goods and services to Iran and North Korea, which violated U.S. sanctions. The penalties prescribed by the U.S. Commerce Department included withholding bonus checks and issuing letters of reprimand to those involved. A seven-year ban on U.S. exports was stayed until U.S. officials determined that ZTE had been lying to them about its compliance with the penalties. The seven year U.S. export ban
was reinstated last month and runs to March 2025
.
While ZTE is trying to get the U.S. Commerce Department to reverse the ban, the company has had to shutdown its on-line website as well as pull its listings from on-line retailers in China such as Alibaba Group's Taobao platform. Instead of offering ZTE phones, the sites say that the page is being updated. The company has apparently lost access to the part of its supply chain based in the U.S., which includes Qualcomm's Snapdragon chips, and the license that allows it to install the Google Play Services version of the open source Android operating system.
The U.S. said recently that it is also investigating Chinese smartphone manufacturer Huawei for violating U.S. sanctions against Iran. Huawei, the third largest smartphone manufacturer in the world, has some advantages over ZTE. First, it designs and uses its own Kirin chipsets, and it has been
developing its own OS just in case
. Back in 2012, both Huawei and ZTE were
accused by U.S. lawmakers of espionage
, a charge that both companies continue to deny today. Both ZTE and Huawei are
banned from selling their devices on U.S. military bases
.
source:
Reuters
Recommended Stories