Worried about losing access to Android, Huawei has been building its own OS?
17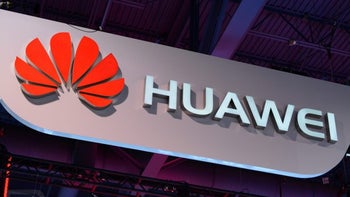 As you probably know by now,
if it loses its last chance appeal with the U.S. government
, Chinese smartphone manufacturer ZTE faces a life without U.S. exports until March 2025. That means it could have an immediate future without the Android OS, Snapdragon chips, and any other parts sourced from U.S. firms. Now, with word that
the U.S. Justice Department is investigating Huawei
for violating sanctions against Iran, the buzz out of China is that the company has been building a backup OS just for situations like this.
Actually, Huawei has a few reasons for worrying. Besides possibly losing access to U.S. exports for trading with Iran, there always is the possibility that the U.S.-China trade war will escalate to include more products. With iOS and Android accounting for 99.9% of the operating systems used on smartphones, there isn't much of a solution for Huawei except to build its own OS. Losing its license from Google to use Android means that Huawei would be without Google Services. This would mean that the manufacturer would not be able to pre-install any Google apps on its phones, including the Google Play Store.
A report published today cites four sources who each claim that Huawei has been working on its own OS. One of the four went on to say that this has been a work in progress since 2012, when
the U.S. government first accused Huawei (and ZTE) of espionage
. The plan was supposedly put in place by Huawei founder Ren Zhengfei, who said in a speech at that time, "We are developing our own OS out of strategic consideration, because won't we be doomed if they suddenly cut off our food, don't allow us to use Android or Windows 8."
Huawei already has its own OS for tablets and personal computers, and it created the Kirin line of chipsets that power its smartphones. But the company doesn't sound like it expects its worse-case scenario to play out as far as Android is concerned. Zhao Ming, president of Huawei sub-brand Honor, said this week at an event in Beijing that while Huawei does have the capability of producing its own OS, it won't be necessary. "We work very closely with Google and will continue to use its Android system," Ming noted. This sentiment was echoed in a statement released by Huawei that says the company has no plans to release its own OS, and will continue to use Android.
"(Huawei) has no plans to release its own OS in the foreseeable future", the company said in a response to a query. "We focus on products powered by Android OS and adopt an open attitude towards mobile OS."-Huawei
source:
SCMP