ZTE Axon M price and release date
12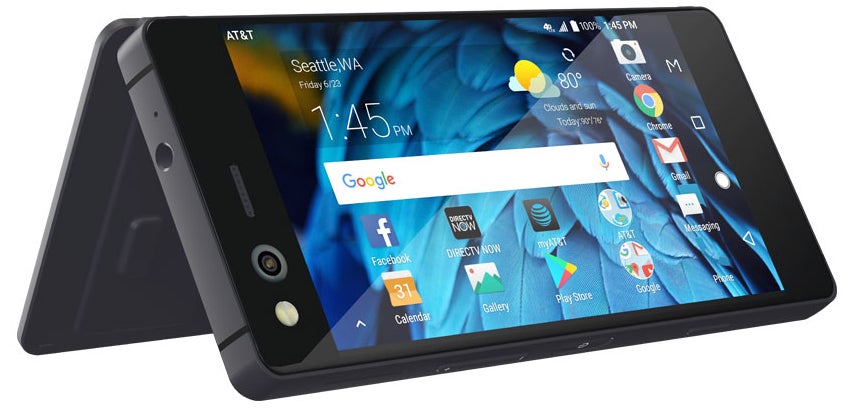 ZTE today unveiled what it calls a "revolutionary"smartphone - the Axon M (previously known as Axon Multy). The handset is foldable, but not in the way that, say,future Samsung phones will be foldable. More exactly, the ZTE Axon M has twoseparate (flat, non-bendable) 5.2-inch 1080p displays that are joined by ahinge system. All in all, what we have here is a horizontal clamshell that, whenwide open, turns into a mini tablet with a 6.75-inch screen diagonal.
The Axon M seems to be a nice device for media consumption, and its dual speakers certainly help in this regard.
One of the phone's highlight features is Dual Mode - allowingyou to use the two screens for different tasks simultaneously (like watching aTV show on one screen, and chatting with a friend on the other). However, wedon't really think this is enough to revolutionize anything.
You can see exactly how this new device functionsif you go and check out our
ZTE Axon M hands-on
(video and more specs included).
In the US,the ZTE Axon M will be exclusively sold by AT&T, costing $24.17 per monthfor 30 months, or $725 outright. No exact release date wasgiven, but we know that the smartphone will be out sometime in "the nextmonth," running Android 7 Nougat out of the box. The new handset will further be launched in Europe, Japan, and China, likely also starting nextmonth.
What do you say, is the Axon M an appealing phone at its $725 outright price?