"You're anticompetitive," Spotify tells Apple in a letter
99+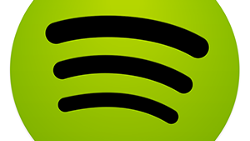 Music streamer Spotify, whose chief rival in the business of music streaming is Apple Music, has a few choice words for Apple. More precisely, it is one word that Spotify accuses Apple of being and that is "anticompetitive." It seems that Apple rejected Spotify's request to update its iOS app. As a result, Spotify general counsel Horacio Gutierrez sent a letter to Apple general counsel Bruce Sewell. In the letter, Gutierrez accused Apple of "causing grave harm to Spotify and its customers," by rejecting the update to the app.
According to Spotify's letter, Apple told its rival that it would have to use Apple's iTunes billing system if Spotify wanted to use its iOS app to "acquire new customers and sell subscriptions." Gutierrez claims that Apple is trying to use the App Store approval process as a way to make Spotify less of a competitive threat to Apple Music. Currently, Spotify has 100 million users, although only 30 million of them pay for the service. The remaining 70 million use the ad supported free tier. As of this month, Apple has 15 million paid subscribers to Apple Music.
Spotify's main bone of contention is the iTunes billing system. Apple does not force subscription services to use it, but those that don't are not allowed to use another payment system inside the app. On the other hand, those subscription services that do use the iTunes billing system have to pay Apple 30% of revenue. Spotify has had iOS customers pay the fee by charging $13 to those who subscribe to the service using Spotify's iOS app. The usual price that Spotify charges for monthly service outside Apple's eco-system is $10.
"This latest episode raises serious concerns under both U.S. and EU competition law. It continues a troubling pattern of behavior by Apple to exclude and diminish the competitiveness of Spotify on iOS and as a rival to Apple Music, particularly when seen against the backdrop of Apple's previous anticompetitive conduct aimed at Spotify … we cannot stand by as Apple uses the App Store approval process as a weapon to harm competitors."-Horacio Gutierrez, Spotify general counsel in a letter to Apple
Yesterday, possible Hillary Clinton running mate Elizabeth Warren (D-Mass.) said that "Apple has long used its control of iOS to squash competition in music."
source:
recode
Recommended Stories