Your shorts and sleeping bag can now both recharge your smartphone
11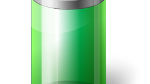 Imagine being able to recharge your phone simply by sticking it in your
back pocket
and walking. Now imagine that you're taking a camping trip and you don't own a generator, but you wake up every morning with a fully recharged smartphone because of your sleeping bag. Vodafone is testing both in the U.K. during the Isle of Wright festival that runs from this Thursday until Sunday in Britain.
The Power Shorts and the Recharge Sleeping Bag, as the products are known by, were both developed by the Electronics and Computer Science Department at the University of Southampton. The science behind them is interesting. As the fabric that they are both made of is
squashed
or
deformed
, it "harvests kinetic energy" which powers up your phone. At the same time, temperature changes experienced by the sleeping bag also help power up your handset.
One day walking around in the Power Shorts will add four hours of battery life to your phone while the sleeping bag returns eleven hours of battery life to your device. Both the shorts and the sleeping bag will be in use during the U.K. festival, so even if the music is bad, those wearing Power Shorts or using the Recharge Sleeping Bag will at least be able to play
Hanging with Friends
all weekend.
source:
Pocketlint