YouTube playback improved after Windows Phone 8.1 update adds new features to the browser
17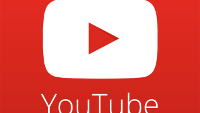 Since
Google and Microsoft can't come to an agreement on an official YouTube app
for Windows Phone, those rockin' the platform have to make do with a third party YouTube app, or use the browser to access the HTML5 powered YouTube mobile web site. The good news for YouTube fans rockin' Windows Phone, is that Microsoft apparently put some time and elbow grease into improving HTML5 on IE 11, which improves the quality of YouTube videos seen in the browser. The new browser comes to Windows Phone devices with the upcoming OS update.
With the update, videos played in the browser can be viewed without expanding them to full-size. This allows users to read something on a website while an embedded video plays at the same time. If you're watching a video and then decide to take on another task, don't fret. Any video you watch using the IE 11 video player will be paused, and will resume play from the exact same spot when you're ready to go back to view it. And yes, the browser will have a scrubbing feature that will allow users to slide a bar to move the video ahead in time.
The improved video player will also allow you to lock the screen, and still have the audio play (the streaming will pause once you minimize the app). In fact, even with the screen locked, you will be able to access video and audio controls.
Those Windows Phone users who want more than what the YouTube mobile site can offer, will still have to download a third party app. There are some good ones to choose from in the Windows Phone Store. Those satisfied with the mobile YouTube site can take advantage of the improved HTML5 and video playback capabilities of IE 11.
source:
WPCentral