YouTube for Android update added bug that partially disabled the app's progress bar (UPDATE)
12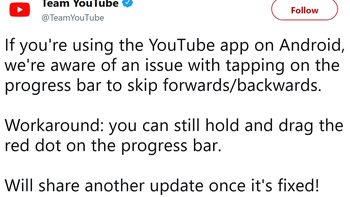 If you have an Android phone and recently updated the YouTube app to version 13.27, you might have noticed that the progress bar is no longer working properly. This is the bar at the bottom of the screen that allows you to jump to other spots in the video that you're watching. When it is working, you can tap on the bar and the video will immediately move to the appropriate spot. With the bug, you now have to put your finger on the red button sitting on the progress bar (which represents the current part of the video seen on the screen) and slide it to the right to move forward, or to the left to go backward.
Even though it seems like no big deal to slide your finger to the left and right on the progress bar, this bug is apparently getting under the skin of many Android users on Reddit. As it turns out, the iOS version of YouTube also doesn't allow a user to move a video forward or back with a tap on the progress bar, but that is by design. You might think that the latest update was disseminated merely to change the capabilities of the Android YouTube app to match those of the iOS YouTube app. But you would be wrong.
UPDATE:
Be on the look out for YouTube v.13.28.54, which should appear as an update in the Google Play Store shortly. If you can't wait for the update to hit the Play Store, you can sideload it via APK Mirror by clicking on this link.
Earlier this afternoon, Team YouTube sent out a tweet in which it explained that the issue with the progress bar is a bug, and that another update will be sent out once the problem is fixed (see image at the top of this article). For now, Team YouTube suggests using the method we mentioned in the first paragraph. As the tweet says, "you can still hold and drag the red dot on the progress bar."
For what it is worth, we just installed version 13.28.53 of the YouTube app on our phone, and the progress bar remains broken.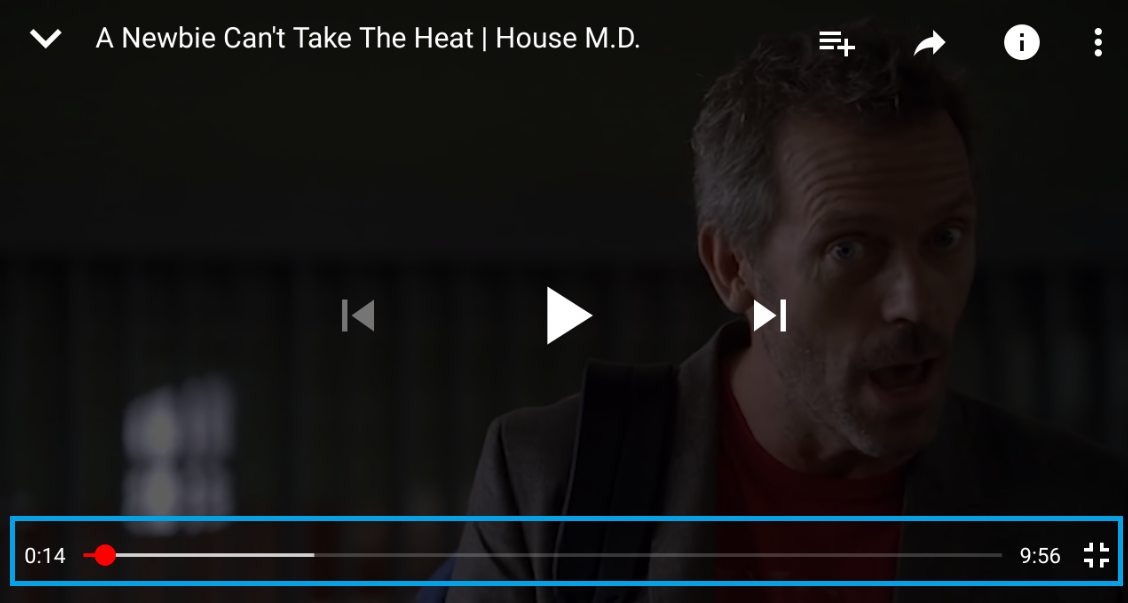 Recent update to version 13.27 of the Android YouTube app removed the easiest way to navigate a video using the progress bar