YouTube Music adds a new Recently Played widget for Android users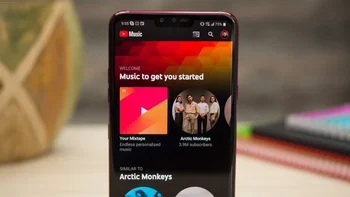 Google
has been pushing its
YouTube Music
service hard in the past couple of months, adding new features and updating existing ones. Earlier in November,
the platform received a useful "Play My Station" shortcut on Android
, and a month prior to that Google announced that
YouTube Music's free version will be getting background playback
- a feature normally reserved for premium users.
Now there's another update to YouTube Music and this time it's a new "Recent Played" widget for Android. This feature was previewed back in October but now it is rolling out with version 4.55.55 of YouTube Music for Android, available on the
Play Store
.
The widget takes 5x2 spaces on your home screen by default and it is divided into two main sections. The top part gives users the ability to play and pause songs, give them a "thumb up", and it also shows the album art of the current song playing with some basic information such as the name and the artist.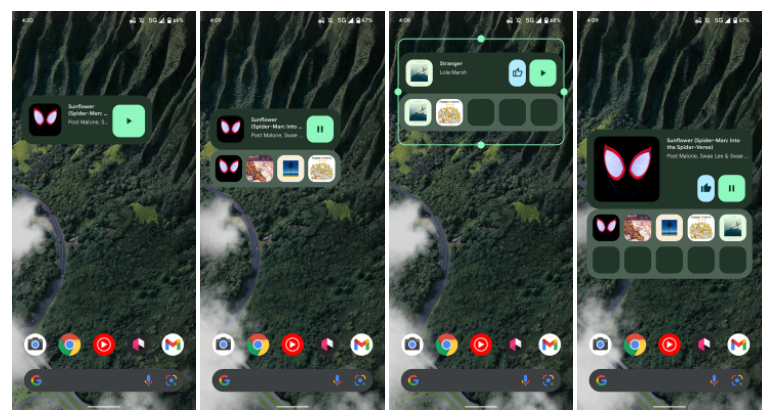 The bottom part is a grid layout shortcut that gives you "quick access to your recently played videos, albums, playlists, and more." In the largest 5x4 configuration you can cram up 10 elements in that particular section, and you can also resize the widget to be 5x1 or 4x1 but doing so will hide the bottom element and will leave only the barebone play/pause part hiding the thumb button too.
The Recently Played widget follows Android 12's Material You design philosophy, supporting also the Dynamic Color feature. If you don't see the widget after updating to version 4.55.55, force stop the app and relaunch again.
You may also find interesting:
Recommended Stories