You might have to wait until February or March to get your iPhone X
56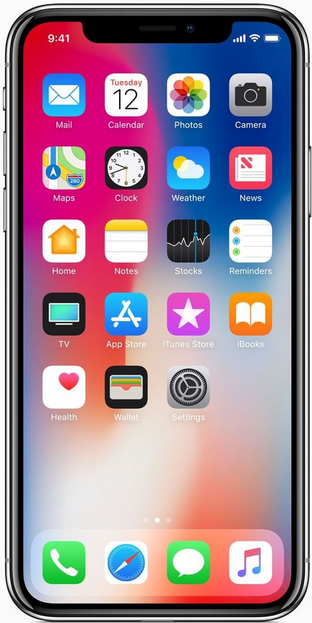 The Apple iPhone X might not be in your hands until the end of the first quarter
If you're thinking that by November you'll be sporting the
Apple iPhone X
, you best think again. From time to time we have been telling you about
possible production delays involving the tenth anniversary iPhone
. One problem involves companies that are supplying Apple with parts for the 3D sensing technology required to make Face ID work. The latter is the feature that uses the phone owner's face to unlock the handset and to verify his/her identity to make a mobile payment.
While the
Apple iPhone 8
,
Apple iPhone 8 Plus
and
Apple iPhone X
were all unveiled on September 12th, the first two models were released on September 22nd. Because production of the iPhone X is proceeding at a snail's pace, that model won't be launched until November 3rd. But the iPhone X (pronounced 'Ten') is expected to see heavy demand in the face of extremely limited supplies.
So if you're lucky enough to pre-order an iPhone X when reservations start on October 27th, just when will you actually receive the device? According to former Apple analyst Gene Munster, who now works for Loup Ventures in Minneapolis, the iPhone X won't be in stores until January at the earliest. Jan Dawson, an analyst with Jackdaw Research, is expecting a longer delay. Dawson is calling for the iPhone X to be available in stores no earlier than the first quarter of 2018. That means that Dawson wouldn't be surprised to see the new iPhone X remain unavailable until March of 2018 comes around.
Besides issues with the parts needed for 3D scanning, the OLED panels have also been hard to come by for Apple.
These panels need to be made a certain way, and must be able to handle the infamous "notch" at the top of the display
where sensors and cameras are housed.
As we pointed out about a week ago, delays involving the iPhone X will ironically end up benefiting the iPhone 8 and iPhone 8 Plus. Eventually, many potential iPhone X buyers will get frustrated by increasing delays before giving in and purchasing the iPhone 8 or iPhone 8 Plus.
source:
USAToday