Xiaomi pulls the Xiaomi Mi 3 from India
27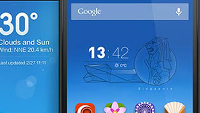 Using the "Hunger Marketing" method in India, Xiaomi has sold 95,000 units of the
Xiaomi Mi 3
. That includes
a block of 15,000 that sold out in two seconds
. The sales took place
on the website of India's top online retailer, Flipkart
. It might seem crazy for a manufacturer to discontinue a model that sells out in seconds, but Xiaomi is switching from selling its high-end Mi 3 in India, to offering the entry-level
Xiaomi Redmi 1S
and the phablet sized
Xiaomi Redmi Note
.
The Xiaomi Redmi 1S will go on sale in India on September 2nd, priced at $99 USD (5999 Rupees). 40,000 units of the handset will be offered, along with accessories. This week in India, Xiaomi will sell accessories for the Xiaomi Mi 3 and the Xiaomi Piston 2 in-ear headphones.
So why is Xiaomi offering an entry-level model instead of a top-shelf unit? The answer lies in the production of the two models. Simply, it is easier for Xiaomi to mass produce the Redmi series. Those who wanted the Mi 3 might decide to buy the Xiaomi Redmi Note instead. It offers a 5.5 inch glass with 720 x 1280 resolution, an MT6592 MediaTek octo-core CPU, 1GB of RAM, and back and front facing cameras of 13MP and 5MP, respectively. The Redmi Note should sell for $148 USD (8999 Rupees). The
Xiaomi Mi 4
, a highly spec'd flagship handset, could end up being offered in the country late this year, or early next year. Instead of opting for the Redmi Note, those who missed out on the Xiaomi Mi3, could decide to wait for the new flagship handset.
Earlier this year,
Xiaomi CEO Lei Jun verbally gave a road map
for the expansion of the manufacturer's sales. After India, we should see Xiaomi devices reach Brazil and Russia. That is expected to be followed by Xiaomi touching down in Malaysia, Indonesia, Thailand, Vietnam, Turkey, Mexico and the Philippines. Will "Hunger Marketing" accompany the manufacturer into these regions?
Thanks for the tip!
source:
TheTecholic