Xiaomi coming to ten new markets, but is still avoiding the U.S.
11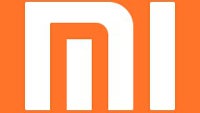 Xiaomi, the innovative Chinese smartphone manufacturer that produced the value
Xiaomi Hongmi
(aka the Red Rice) and the octa-core powered
Xiaomi Redmi Note
, announced on Wednesday ten new markets where the company will expand to. Unfortunately, the United States is not one of those ten countries that will be selling Xiaomi devices.
According to company founder and CEO Lei Jun, sales will start in India, Brazil and Russia. Other countries where the Xiaomi name will be found include Malaysia, Indonesia, Thailand, Vietnam, Turkey, Mexico and the Philippines. The announcement was made during a press conference in Beijing.
Besides selling smartphones, the company offers routers and televisions. It sold its first smartphone in 2011 and until now, sold only in the region that includes the manufacturer's home country of China. The countries where Xiaomi had a presence before the expansion include China, Singapore, Hong Kong and Taiwan.
It is unknown whether or not Xiaomi will export its "Hunger Marketing" technique to the new countries where it will sell its products. This technique involves the sale of a very small number of units of a certain model, on-line. By keeping the number of phones to be sold at a very small amount, it drives up demand and guarantees a quick sellout. News of the quick sell out fuels the demand for the model at the next sale. For example, back in November,
Xiaomi used "Hunger Marketing" to sell 100,000 units of the Xiaomi Hongmi in 4 minutes
. These were WCDMA flavored handsets sold to China Unicom customers.
Xiaomi founder and CEO Lei Jun, announces the company's expansion to ten more countries
source:
Bloomberg