Xiaomi Mi Max spreads its giant 6.44" wings: the largest phone Xiaomi ever released
39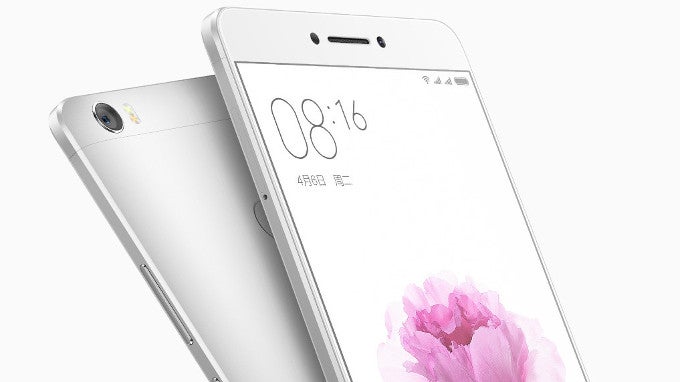 Xiaomi, a Chinese company that started by making Apple clones, but has gradually transitioned to original designs and phones that offer great value for the money, has just taken the wraps off its largest phone ever: the 6.44" Xiaomi Mi Max.
Keep in mind that this phone is being released first and so far only in China. It will likely never be officially sold in the United States and Europe, while unofficial resellers will put a salty premium on the otherwise superwise affordable MSRP. With this in mind, here's what the Xiaomi Mi Max is all about.
Right after the launch of its two-years-in-the-making Xiaomi Mi 5 flagship, a 5.2" device, comes the much larger, truly phablet-sized Xiaomi Mi Max.
The new handset serves as the launch platform for the newest version of Xiaomi's rich in options custom Android user interface: MIUI 8. The other highlights of the phone are its affordable price, very thin and good looking body, as well as rich storage options and massive battery.
Xiaomi
Mi Max
Platform
MIUI 8 on top of Android
Dimensions
173.1 mm x 88.3 mm x 7.5 mm, weight of 203 g
Display
6.44" Full HD (1080 x 1920 pixels)
SoC
Snapdragon 650 for 32 GB model
Snapdragon 652 for 64 GB / 128 GB versions
Cameras
16MP rear cam with f/2.0 lens and phase detection AF
5MP front camera
Storage / RAM
32 GB / 3GB RAM
64 GB / 3 GB RAM
128 GB / 4 GB RAM
Battery
4,850 mAh
Of course, the elephant in the room is size: Xiaomi even claims that the thin body of its new Mi Max will fit in pockets. To that we say: depends on the pockets and... just try climbing stairs with this giant in your front pocket. Despite the slim bezels, this thing - even if it fits in pockets - will not be comfortable to carry.
Otherwise, this looks like a sleek design that - at least at first sight - does not appear any less alluring than the iPhones and Galaxies of this world. The Snapdragon 650 / 652 system chip is a mid to upper-range chipset that should deliver solid, but not necessarily blazing fast performance.
The vast storage allowance, even for the base model, is something that certain companies should definitely learn from, while for all else - camera and battery life - it's too early to tell.
Price and release date
Finally, the Xiaomi Mi Max release date is set for just one week after its official announcement, so it will be available for buyers in China on May 17th.
The official asking price for the various models is as follows:
32 GB version goes for $230 (1,500 yuan)
64 GB model is priced at $260 (1,700 yuan)
128 GB variant price stands at $307 (2,000 yuan)