Xiaomi Mi 6 vs Samsung Galaxy S8 vs Apple iPhone 7 Plus specs comparison
27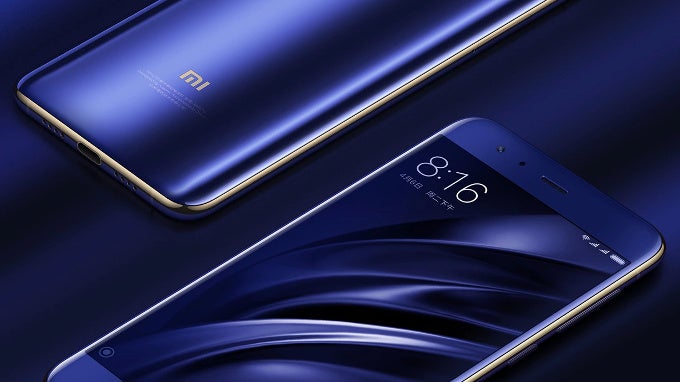 Chinese phone maker Xiaomi is not a household name in the United States or Europe, but in its core markets of China and India it is known to deliver phones that offer great value for the money.
And it has just unveiled its latest flagship, its most important phone for the year: the Xiaomi Mi 6.
The Xiaomi Mi 6 is no exception to the rule of Xiaomi undercutting everyone else in terms of price: it's a Snapdragon 835 phone like the Galaxy S8, but it features a rock bottom price of 元2,500 Chinese yuan, which equals some $360 US dollars or €340 euro. This is half the price of the Galaxy S8, a high-end phone that ships with the same system chip as the Mi 6. It's also half the price of Apple's iPhone 7 Plus, another popular high-end phone that has a dual camera system, a feature that Xiaomi has now incorporated in its Mi 6.
A Snapdragon 835 phone for half the price of the Galaxy S8...
Of course, keep in mind that the Mi 6 is not officially sold in the United States or Europe, and those few enthusiasts who do import it will have to pay third parties a larger sum and might not get proper 4G LTE connectivity. The Mi 6 lacks band 20 which is important for Europe, and it also lacks the important band 17 for AT&T LTE and band 12 for T-Mobile LTE. The Mi 6 will not work if you try to import it to Verizon Wireless or Sprint.
...but you can only buy it in Asia
In order to best understand what this new Xiaomi Mi 6 is all about, we need to use it first, but since the phone is only available in China initially, it will take some time until we get it in our hands. Until then, we look at the Mi 6 from the point of view of specs: here is how the Mi 6 specs compare to the Samsung Galaxy S8 and Apple's iPhone 7 Plus. Not bad for a $360 phone, is it?
Specs Comparison
Xiaomi
Mi 6
Samsung
Galaxy S8
Apple
iPhone 7 Plus
Platform
Android 7.0 Nougat
Android 7.0 Nougat
iOS 10
Dimensions
145 x 70.5 x 7.45 mm
168 g / 182 g (ceramic)
148.9 x 68.1 x 8.0 mm
152 g
158.2 x 77.9 x 7.3 mm
188 g
Display
5.15" Full HD
9:16 aspect ratio
5.8" Quad HD+
9:18.5 aspect ratio
Gorilla Glass 5
5.5" Full HD
9:16 aspect ratio
Processor
RAM
Snapdragon 835
6 GB RAM
Snapdragon 835
4 GB RAM
Apple A10
3 GB RAM
Camera
Dual 12MP camera
27mm f/1.8 + 52mm f/2.6
12 MP f/1.7 rear camera
8MP auto-focus front cam
Dual 12 MP camera
28mm f/1.8 + 56mm f/2.8
Storage
64 GB, 128 GB
no microSD
64 GB + microSD
32 GB, 128 GB, 256 GB
no microSD
Battery
3,350 mAh
3,000 mAh
2,900 mAh
Special feats
Only splash-proof
Dual SIM
Portrait mode
QuickCharge 3.0
Bluetooth 5.0
No 3.5mm headphone jack
80% screen ratio
IP 68 water protected
Adaptive Fast Charge
Bluetooth 5.0
IP 67 water protected
Portrait mode
No 3.5mm headphone jack