Would you buy a gaming phone?
20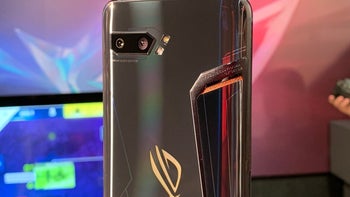 Gaming smartphones seem to be stirring up a storm of their own. While the original Razer Phone that came out a couple of years ago looked like a fringe product that's made for a small crowd of people, it seems that the piece of the pie was bigger as more and more manufacturers turn their attention towards gamers. Of course, Asus had to throw its hat in the ring with the ROG Phone and is even gearing up to launch a super-specced out
ROG Phone 2
, which we had the pleasure of
seeing live
a few days ago.
So, what's a gamer phone? Three boxes need to be checked — top-tier, superpowered hardware; sleek, aggressive design; a big and beautiful display. But you know what? Add "nice camera" and "good battery" to the mix and you get the general wishlist for a good flagship smartphone in general, not just a gaming handset.
In other words, the line between a "flagship smartphone" and a "gaming smartphone" is super, super thin. In fact, the only reasons you may want to look away from the ROG Phone 2 is the flashy design or the price, which will definitely have some "gamer tax" added on to it. But hey — with the way 2019 flagship prices are going, it probably won't look too weird if it asks for a premium.
So, having said that — would you or would you not consider a "gaming smartphone"?