Worries that Samsung might have diluted Galaxy S4 sales result in $12 billion loss in market value
51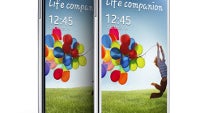 The
Samsung Galaxy S4
is clearly the most popular Android smartphone to date - it sold a whopping 10 million devices within the first month of availability. However,
analysts are now increasingly worried
that with the launch of many S4 derivatives like the
Galaxy S4 Active
the S4 message is diluted and margins are driven lower. And now investors have started reacting to the news as Samsung Electronics lost a whopping $12 billion of its market value.
With the launch of more affordable devices in the mid and low end segments Samsung is going for volume, but analysts are worrying this will take a toll on profits. On the positive side, more affordable devices will be a good countermeasure against
rising powerful Chinese mid-rangers
.
Also, Apple, Samsung's main rival company, is expected to soon launch a trade-in program allowing users to exchange old iPhones for newer models, and this is also seen as a serious threat to Samsung mobile devices.
Credit rating agencies like Fitch have a high A+ rating for Samsung stock, but do not plan to upgrade it further as they are looking for signs from Samsung to clear concerns about its big dependence on the volatile consumer electronics market.
source:
Reuters
Recommended Stories