The $100 quad-core phones are here: Daxian XY100S, Goophone X1
19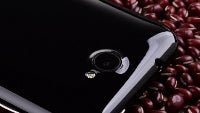 The $100 quad-core phone is real and you can buy it right now. That's how far Chinese gadgets have gone with the latest deal on the quad-core MT6589-based
Daxian XY100S
bringing down price to the extremely affordable $100.
The Daxian XY100S might be the first one and it's sold as part of a limited time deal, but we wouldn't be surprised to see more quad-core phones arrive at that same price.
For one Benjamin bill you get a 4.7-inch capacitive screen with a resolution of 458 x 800 pixels, a 1.5GHz quad-core processor, 1GB of RAM memory and 4 gigs of internal storage expandable via microSD cards.
Why is it so cheap? Well, it's from China, and it's sold as part of a deal, but it also features extremely generic design and its 1800mAh battery will last around one day. This is a dual-SIM device of course, and we have already seen the quad-core MediaTek chip perform brilliantly on an Alcatel device we tested earlier.
It's not even the only quad-core phone for $100. You can also get the
Goophone X1
, a 4.7-inch device with the same 458 x 800-pixel resolution with 1.2GHz quad-core MT6589 and 1 gig of RAM for the same $100 price.
If you want something even fancier from China, there is a lot of choice right now. The two most popular phones in Asia right now are the $229 5-inch 1080p full HD
Umi X2
and the $249 4.7-inch HD
JiaYu G4
.
If you are looking for something more exotic, the Chinese market also offers brilliant cheap iPhone 5 clones like the
Goophone i5S
, a device that runs on Android but is skinned to look like iOS. Not just that, it also is almost as thin and good-looking as the iPhone 5, a device considered to set the gold standard in phone design recently.
Finally, buying from China could be quite a challenge for those who have never tried it. Below are some popular websites, all of which offer slow but free shipping (faster shipping available for extra price): PandaWill, DHGate, BuyInCoins.com, Android-sale.com.
Would you be willing to experiment buying a phone from a white-box Chinese manufacturer? And do you think they have finally caught up? Let us know your thoughts in the comments below.
Recommended Stories