Samsung 'tempering' investors expectations on the Galaxy S4 sales
30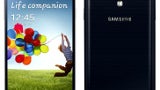 Samsung's gradual evolution of the Galaxy line strategy might turn and bite it in the rear, it seems, according to some industry analysts, and with the latest
Galaxy S4
flagship at that, despite the
clever marketing efforts
.
Susquehanna Financial Group analysts issued missed sales warning for Broadcom and other Galaxy S4 part suppliers, citing reports that Samsung has been meeting with investors to tame the exorbitant sales expectations for its flagship device, which at its peak reached predictions for 100 million units sold for the lifetime of the device, twice what the
Galaxy S III
has achieved so far.
Interestingly enough, the analysts don't cite the true competition that the S4 has this year in the face of flagship handsets from HTC, Sony, Nokia and whatever Apple comes with in Q3, but also attribute it to an actual Samsung strategy to shift focus more to the vast mid-range market:
But, what is left in the details is an increased focus by Samsung on expanding its market share in the mid range of the smart phone market, where ASPs are $200-$300 with BOM<$200. In a nut shell, more high-end products (with ASPs of $300-$400 and where growth rates are peaking) are expected to be migrated to mid range once there is enough volume shipment, which helps with elasticity, continued increase in blended ASP and EBIT margin expansion.
Translation - the flagship market is getting saturated and competitive, and the explosive growth is now shifting to the midrangers, where Samsung has some pretty visible plans for world domination, so it didn't introduce much time-consuming revolution with the S4.
This jibes with other analysts' conclusion that Samsung might be prepping a complete overhaul of the Galaxy flagship franchise for next year, and the S4 will be the last one produced as a consequence of the Apple iPhone disruption that originated back in 2007. It's the sales numbers that will be the real gauge on how the Galaxy S4 is doing, and
some of the initial reports are pretty encouraging
, so we'll see how this pans out in the course of the year, though the memo says the sales consensus for the S4 has been lowered from 30 to 20 million units for the next quarter.