Windows Phone is Microsoft's response to the Apple iPhone, exec tells NY Times
31
In an interview with the New York Times, the head of software design for the Windows Phone OS at Microsoft admitted that it was the "
sea change
" in the industry created by the Apple iPhone that led the software giant to redesign its mobile operating system. During the interview, Joe Belfiore said that after Apple came to market doing things that were "
unique and highly appealing to consumers
," Microsoft felt it had to respond with something that was
competitive, but not exactly the same thing
. Thus, Windows Phone was born.
According to the NY Times, when the Apple iPhone became a hot item, Microsoft executives realized that its software at the time, Windows Mobile, could not compete. In December 2008, a meeting was called by the head of mobile engineering for Windows and the decision was made to
toss Windows Mobile
and start from the ground up with something new.
In designing a new mobile OS, Microsoft made a decision to balance Apple's
highly controlled system
and the open source Android system. To eliminate the fragmentation that many have criticized Android for, Microsoft set strict specifications for handset makers who wanted to manufacture Windows Phone models. Early versions of the software had to be revised to get the thumbs up from Microsoft CEO Steve Ballmer.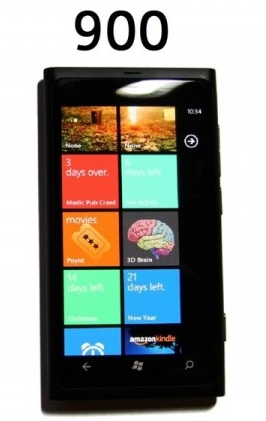 The Windows Phone powered Nokia Lumia 900
The downside to starting over was that it gave Android time to pick up marketshare. In the the third quarter of 2010, Android held 25% of the global smartphone market with iOS at 16.6%. Windows Mobile barely registered with 2.7% of the market. After Windows Phone's first year, Android increased its share to 52.5% with 15% belonging to iOS. Microsoft held just a 1.5% share of the global market by the third quarter of 2011.
Microsoft executives knew that entering market late would present special challenges and the hope for the Redmond crew is that with the coming wave of Windows Phone powered Nokia smartphones coming to American soil, things will start to improve for Windows Phone. But even U.S. carriers don't expect a miracle. AT&T executives
are still cautious
even though the carrier is combining with Nokia and Microsoft on a $100 million ad campaign to
push the flagship Nokia Lumia 900
, a model that will be displayed at CES this coming week.
source:
NYTimes
via
AppleInsider