Windows Phone Team demos new Skydrive in Mango, soothes your iCloud envy
11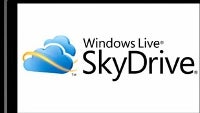 The announcement of iCloud by Apple just mere days ago at WWDC brought the focus back to the cloud, prompting companies like Microsoft to show off their progress and even claim that Apple has copied some of the features from its platform. As young as the Windows Phone platform is, along with it you can already make use of
25GB of free cloud storage
at SkyDrive, which you can access from any device, not just your mobile phone, but also a Windows PC or even a Mac. With the Mango update coming this fall, Redmond has made that cloud integration in their platform even deeper.
First off, you'll be able to
attach
your SkyDrive photos to messages to emails, IMs or even texts, much like iMessage. Secondly, with Mango you'll also get the opportunity to
share videos
to SkyDrive.
But while Microsoft has a traditionally strong offering in the office segment, up until now cloud-based storage of documents was a no-go. The cloud storage only supported OneNote notes, but this will change in Mango with the added ability to
browse documents
from the free SkyDrive. If you happen to have a lot of documents, you can search them or see what other have shared. Check out the videos below for a first peek at the new features and don't hesitate to share your initial impressions.