Windows Phone Tango update brings tethering to Lumia 710, 800c, Skype will work on Lumia 610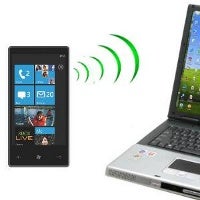 Tethering has been a feature that's sorely missing on the first couple of Nokia Windows Phones - the Lumia 800 and the Lumia 710. Both couldn't share their Internet connection with other devices, and with costly data plans that's a feature we can imagine will be requested more and more. Luckily, the Windows Phone Tango update fixes that by
adding tethering support
to the Lumia 800c (the Chinese version of the Lumia 800) and 710.
The roll-out of the update should start soon. Along with tethering, the update should bring apps like Sportstracker, News and Creative Studio to your devices.
At the same time, Nokia said that its low-end Windows Phone offering, the
Lumia 610 will actually get Skype
with its full functionality. This comes in response to an earlier announcement by Microsoft itself saying that low-end WP devices won't be able to run Skype. The minimum requirement Redmond listed were Windows Phone 7.5 and more than 512 MB of memory. The Lumia 610 features only 256MB of RAM.
"Skype is available for the Lumia 610 in Marketplace and actually works just fine in the latest round of testing that has been done,"
Nokia said.