Windows Phone Tango interface leaks - same visuals, new features, only 256MB of RAM needed
22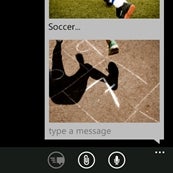 Some juicy details about the
upcoming Windows Phone Tango update
have leaked, and it seems to be just what the doctor ordered - no skimping on eye candy, but able to run on 256MB of RAM for entry level WP handsets. Tango will allegedly also
downsize the minimum camera resolution requirement to 3MP
from the current 5MP.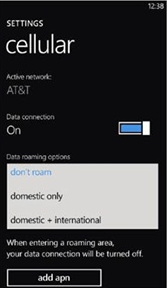 Customers with Tango phones that have only 256MB or RAM will apparently be warned by the mobile OS when they try to download a heavy app requesting more than the minimum to run properly that they might experience issues, which is fair game.
The update will also bring new features or resolve current issues like contacts management on the SIM card. You will apparently be able to attach multiple items to an MMS message, and have a native voice recording app for multimedia messages as well.
Both
domestic and international data roaming
will be possible for managing now under Windows Phone Tango, with three options to choose from to avoid cell phone bill shocks.
The update details are expected to be revealed in full at the MWC expo, and we will be there to follow through. Nokia is also expected to announce there the first Tango handset - the
Nokia 610
- with lower specs and entry level price point.