Windows Phone Marketplace reaches the 125,000 apps mark
17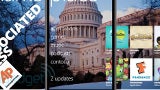 Wow, what an impressive achievement for Microsoft, right? Just after about 2 years on the market, the Marketplace for Windows Phone devices now features over 125,000 applications.
Starting with a modest catalog of just 2000 apps, Microsoft has proven that it's serious about that whole Windows Phone thing, continuously investing in the app ecosystem of its relatively young OS. Unfortunately for Microsoft, though, Windows Phone itself is yet to catch up with the leading mobile operating systems out there, as the market share of WP is still incredibly paltry.
Anyways, having loads and loads of apps is very important for every OS out there, so it might just be a matter of time before MS joins the race of the big guys.
Here are some interesting facts about the Windows Phone Marketplace:
126,530 apps were published to the Windows Phone Marketplace over the last 20 months;
113,170 apps are live (publicly listed as available for download, total across 60 countries);
101,517 apps are live in the US Marketplace;
Windows Phone reached the 125,000 milestone faster than Android (26 months), but slower than iOS (18.5 months);
30,000 developers have published an app in the Marketplace;
Proportion of quality apps (rated five or more times) stable in the UK at 7.8% (8% in May), increasing in the US at 13.8% (12% in May).
via: AllAboutWindowsPhone

Recommended Stories