Windows Phone 8.1 is now on 11.9% of Windows Phone handsets, up from last month's 7.7%
12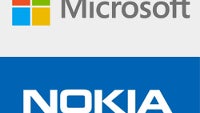 The latest information from Windows Phone mobile ad network AdDuplex, reveals that 94.5% of Windows Phone handsets are made by Microsoft. That takes into consideration
the closing of Microsoft's purchase of Nokia Devices and Services
. Microsoft has been working with manufacturers, trying to get them to produce new handset models running the platform.
The report reveals that some of the new releases are quickly moving up the ranks. While the entry-level
Nokia Lumia 520
still owns nearly 31% of the Windows Phone market to rank as number one, the
Nokia Lumia 630
has moved up from #20 to #13. The
Nokia Lumia 635
is at #27 and the
Nokia Lumia 930
is at #31. All three of those models are the first to have Windows Phone 8.1 installed out of the box.
Speaking of Windows Phone 8.1, it currently is powering 11.9% of Windows Phone handsets. That is
up from the 7.7% share that Windows Phone 8.1 carried last month
.
The update has started
, and as we mentioned, there are those three devices that come with the new build of the OS out of the box. Windows Phone 8 is still on 70.4% of Windows Phone units with Windows Phone 7.x on the remaining 17.7%. Believe it or not, Windows Phone 7.x actually increased .7 percentage points this month. This could be due to some strange fluke with the stats that showed an increase in market share for the
Nokia Lumia 710
during the same time period.
AT&T's recent closing of its purchase of pre-paid carrier Cricket
enabled the latter to hit the U.S. carrier chart with a 7.3% share of Windows Phone handsets in use. AT&T is the top stateside carrier, responsible for connecting 34.2% of active Windows Phone handsets. T-Mobile is next with 21.8%, followed by 14.1% for Verizon.
source:
AdDuplex
via
TechCrunch