Windows Phone 7 Marketplace to hit 10000 apps today, faster than iOS and Android
47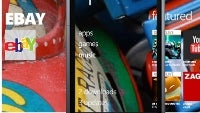 Windows Phone 7 developers have sped up the tempo with which they submit applications to the Marketplace to the tune of 1200 in the last two weeks.
The rate before that was about two thousand a month, but obviously the
Nokia Windows Phone
announcement has sent shockwaves throughout the WP7 development community. We would be drooling too, if we were them, knowing how many millions of phones with Microsoft's mobile OS Nokia could sell, if all goes well.
Just for comparison's sake, neither iOS, nor Android have managed to reach 10 000 apps strong with the App Store and Android Market as fast as Windows Phone 7 has done. It took iOS a bit less than five months, Android 11 months, and WP7 will hit the 10k milestone for about
four and a half
months.
We have to admit that Redmond did a very good job starting WP7 out with a decent number of apps out of the door, and kept
incentivizing developers
and partners like Nokia, cold hard
cash
included. It's not the first time Microsoft gets caught by surprise by some innovation, but waits for the market to mature, and then swoops in with guns blazing to grab a sufficient chunk of it. Nokia Windows Phone could be the wild card here for this growth to go from linear to exponential, like what iOS and Android did.
source:
WMPowerUser