Nokia getting $1 billion from Microsoft to "promote" Windows Phone and stay away from Android
13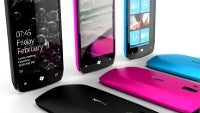 Two sources with knowledge about the exact terms of the Nokia-Microsoft agreement have informed that the deal included Microsoft paying Nokia over a $1 billion over the course of five years "to promote and develop" the Windows Phone OS on its devices.
Something tells us that this sum has also been used to sweeten the pot for Nokia to avoid Android like the plague, whispering in its ear how Android will make Nokia's handsets a commodity, etc.
Whatever the reason, Ballmer played it well, and basically got a Nokia on its belt for just a
$1 billion
. Some of it will be paid upfront as soon as this year, so Microsoft will incur some losses before Nokia has started making and selling handsets with Windows Phone, and paying royalties to Redmond. In the long run, though, considering the millions of
Nokia Windows Phones
expected to be sold, this billion will be offset by the royalties Microsoft stands to gain from the sheer scale of the enterprise.
Microsoft will also be paying Nokia to use its patent portfolio, and tailor the NAVTEQ mapping services (which it uses for Bing Maps anyway) for
location-based advertising
, coupons, etc., where both companies will split the revenue.
It is good for Nokia too, since it gets some fresh cash from Microsoft, which has plenty, to offset its shrinking operating margins until the transition takes place in the next year or so. Plus it gets to decrease its R&D efforts, which had a budget of more than $4 billion last year, by a third, which is another $1.2 billion in savings.
All in all, sounds like a win-win for both companies, the only wild card is whether the whole collaboration will prove successful, and Nokia Windows Phone will sell in sufficient quantities. The companies are optimistic, and, if this thing takes off, they might as well tie the knot even closer.
Too bad we probably won't see anything substantial from them this year, except
plenty of concepts
, but we are certain there will be rumors and expectations to keep us warm until we get the first fruit of the Nokia-Microsoft love story in our hands for a review.
source:
Bloomberg
Recommended Stories