Is there a foldable Windows powered device on the horizon?
5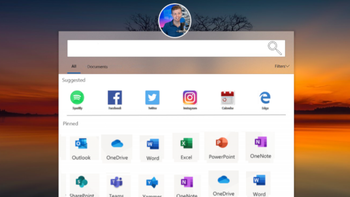 In 2017-2018 we saw a number of patents from Microsoft related to a new foldable device with the codename Andromeda. The phone/tablet was reportedly going to run on a customized version of Windows, but last summer
the company shelved it for the time being
. Last week,
a report published by Petri
(via
The Verge
) revealed that Microsoft is working on a variant of its one-size fits all Windows 10 OS. The new version is called Windows Lite, and it is being developed for dual-screen and foldable mobile devices.
Petri produced a mockup of what Windows Lite OS looks like now, and while its report says that the company is pushing itself to get it finished, there is always the chance that changes will be made before it is shipped. Despite the "Lite" name, Microsoft expects that over time, this version of Windows will offer every feature that a power user or enterprise could want. At first, though, it will be a less complicated version of Windows designed for lower end devices running Intel or ARM processors. Perhaps Microsoft has learned something from the failure of Windows RT to make Windows Lite succeed.
Right now, however, the operating system supports only Universal Windows Platform apps (apps built to run on multiple Windows 10 powered devices) and Progressive Web Apps. The latter are websites that act like an app by using some of the native features found on a mobile device's operating system. Microsoft is trying to find a way to allow Windows Lite to run Win32 apps.
With Microsoft trying to get Windows Lite completed ASAP, we could hear about it during the company's upcoming BUILD 2019 Developer Conference. That event will take place in Seattle from May 6th through May 8th.