Windows 10 Mobile OTA update could be coming within days?
21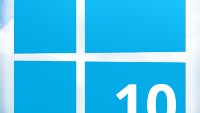 Those sitting with certain Windows Phone 8.1 models could be receiving the update to Windows 10 Mobile within days. It has been a long wait to say the least. Now, a support page posted on the Vodafone Italia website reveals that the update will start rolling out to certain Lumia handsets starting the week of March 7th. While that applies to Vodafone Italia customers only, it does give us a clue as to when we might see Windows Phone 8.1 owners in the U.S. start receiving their updates.
The first models to receive Windows 10 Mobile, according to the Vodafone unit in Italy, include the
Microsoft Lumia 535
,
Nokia Lumia 635
,
Nokia Lumia 735
,
Nokia Lumia 830
,
Nokia Lumia 930
and
Nokia Lumia 1520
. The only models that are presently coming out of the box with Windows 10 Mobile are the Microsoft Lumia 950, Microsoft Lumia 950 XL and the Microsoft Lumia 550.

The update taking Windows Phone 8.1 handsets to Windows 10 Mobile has been rumored to be launching so many times, that Windows Phone 8.1 owners might be immune to any disappointments. Originally, it was hoped that Microsoft would have some models updated some time in 2015, but

that could not be accomplished.

The multiple delays to the update is one reason why many believe that when it comes to smartphones, Microsoft's heart is no longer in the Lumia smartphone line that it acquired from Nokia in a deal that closed in 2014. Many believe that the company's future as a handset manufacturer lies with a whole new smartphone series based on its popular Surface Pro tablet. The latest rumor has such a phone launching in the second half of 2016.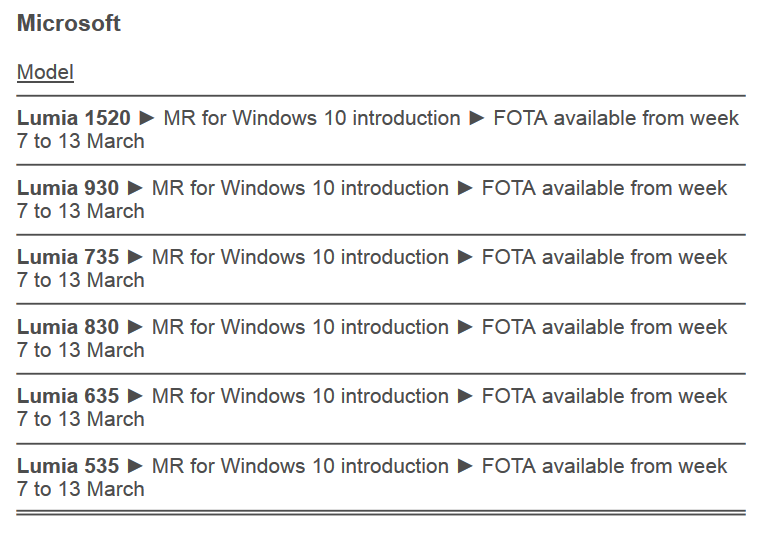 According to Vodafone Italia, update to Windows 10 Mobile will start rolling out to selected Windows Phone 8.1 handsets during the week of March 7th (image translated)


source: VodafoneItalia (translated) via WindowsCentral