Will you be testing the new iOS 11.3 beta features? (results)
6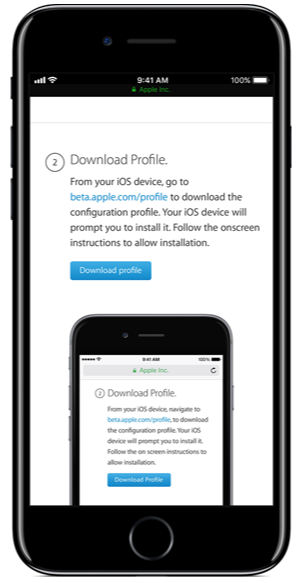 You no longer need a developer account to preview Apple's
newest iOS 11.3 update
, as it was rolled out as a public beta, and we asked you last week whether you plan on taking it for a spin, and preview the new features like fresh Animoji characters, or Messages in iCloud that will save space on your iPhone. More than half of our respondents won't bother, it seems, which is probably the wiser move, given all the bugs and glitches inherent to these first public beta 1 editions. On the other hand, plenty of users are intrigued by it, and are ready to take the risk, just so that they can talk via a dragon avatar, as the last Game of Thrones season is still a year away.
We know most folks with older iPhones are awaiting the update on account of the
power management toggles
that Apple promised to introduce after its processor throttling controversy, but that one is coming with next month's beta edition, as well as the
detailed battery stats
. Still, there are plenty of other excitements around the new update, and we aren't even talking of the new Animoji characters. If you want to take it for a spin, enroll in the beta program, and download the 11.3 profile from Apple's source link below to get the update.
Our favorite so far is the ability to store iMessage chats in iCloud, which will be hanging out there, preserving your history for any subsequent device you decide to log in from afterwards, even after a prolonged period of time. The
Messages in iCloud
option was in the first iOS 11 beta, but was discarded as too buggy, and is now staging a comeback in 11.3. There is a plethora of other entries, so let's list what's new, as some of it is specific for the
iPhone X
:
Advanced Mobile Location for sending your location to emergency services when calling from iPhone
New 'Confirm with Side Button' prompt for purchases on iPhone X
4 new Animoji on iPhone X: Lion, Skull, Bear, and Dragon
App Store lists version number and update size on Updates screen
Health Records in Health app automatically updated from select partners
Business Chat for iMessage in beta with Discover, Hilton, Lowe's and Wells Fargo on board
App Store lists version number and update size on Updates screen
More prominent music video features in Apple Music
Books app
ARKit 1.5 with support for vertical surfaces like walls, irregular shaped surfaces like circular tables, support for auto-focus, and 50% higher resolution
HomeKit software authentication without chip certification
Apple TV is now an entry in the Home app