Will it bother you if the Galaxy S7 doesn't have USB Type-C port?
67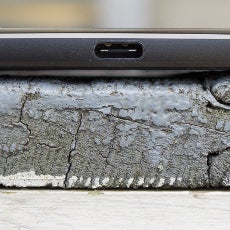 The latest on the
Galaxy S7
infers that Samsung won't be going with the trendy
USB Type-C
for the handset, in a year when it was expected that the current side-conscious microUSB connector will be gradually phased out for the side-agnostic one. Many phones to be released in 2016 were initially rumored to adopt the faster USB Type-C tech which allows quicker file transfers, and the ability to plug the connector at any side, just like with Apple's Lightning port.
The thing is, however, that you need to lug a dedicated cable with you to charge the phone, instead of using the widespread microUSB one that you can find everywhere. Moreover, just the fact that your phone has USB Type-C connector doesn't mean that it will charge faster and transfer files at the speed of light, as
we've explained here
.
Still, while you might think USB Type-C to be a no-brainer for a high-end phone in 2016, be it only for the side-agnostic plug, Samsung might not think so, and it will eventually be equipping the Galaxy S7 with a good ol' microUSB port. That's why we wanted to ask you if it will be an issue for you if the Galaxy S7 lands without an USB Type-C connector.