Will Verizon be OK without the new iPhone 4?
66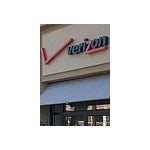 One of the most often asked questions in the wireless industry over the past few years has been "Will Verizon Wireless ever get the Apple iPhone?" Many had hoped that at the
WWDC conference
earlier this week that Apple would make such an announcement during the unveiling of their new
iPhone 4
, but that was not the case as AT&T will remain the sole US provider. But does that mean Verizon really
needs
the iPhone? According to the Wall Street Journal, Verizon is working on a "Plan B" by deepening their relationship with Google (makers of the Android platform), as well as HTC and Motorola. Since the introduction last year of the
Motorola DROID
, there have been a total of 5 Android phones released by Verizon (including the newest
HTC Droid Incredible
and
LG Ally
). This has risen Verizon's market share of US smartphones about 1 percent to 24.1% at the end of March, while AT&T's smartphone market share fell 4 percent to 41.9% during the same time period. Furthermore, more Verizon customers are buying smartphones than ever before, but currently only 16% of their customers over the age of 13 carry them, compared to 33% with AT&T. Verizon Wireless Chief Executive Lowell McAdam said in a recent interview that Verizon talks at least once a quarter with their counterparts at Apple. "There are a lot of interesting things we can do together," Mr. McAdam said, "and I am confident that eventually we will." Other insiders who were briefed on the matter this Spring have stated that Apple appears to be developing a version of the iPhone that could work on the Verizon Wireless network and think the carrier could get the phone next year. Regardless of this happening or not, Verizon, Google, and their partners will continue to develop new handsets, and a new tablet computer is said to be in the works to compete with the
Apple iPad
.
source:
WSJ
via
PhonesReview