Meet the Apple iPhone 4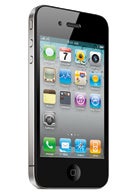 This phone was subject to overwhelming attention these last months, but now the time has come to finally meet it in person. At today's WWDC 2010 conference, Steve Jobs, Apple CEO, officially introduced the next iteration of the iPhone - meet the
Apple iPhone 4
. That's it - no 4G, no HD, but simply 4. Go on reading though because there's a special surprise for HD lovers out there.
The most important feature of the iPhone 4 is no doubt its
renewed design
. Yep, it's the same one we've seen for quite some time, with the only difference that we now know this will be the thinnest smartphone in the world, being a whole 24% thinner than the iPhone 3GS! To us, this sure sounds like a lot of... thinness. Anyway, Steve Jobs wanted to make it perfectly clear that the iPhone 4 has an exceptional build quality, having front and back sides made of glass, framed by stainless steel. The thing is that the stainless steel frame will actually serve as an antenna! Say goodbye to poor reception on the iPhone.
And here are some of the highlights of the iPhone 4's design: it will feature a front-facing camera, microSIM card slot, 5-megapixel camera with LED flash, second microphone for noise-cancelation. That's it? Of course no. What about getting a brand new display?!
3.5-inch diagonal
, but will quadruple the pixels to
640x960
, making it the highest-resolution screen on a smartphone to date. Apple actually calls the new screen Retina Display, because it shows 326 pixels per inch, while the human eye can only distinguish around 300 ppi. In addition, the screen will utilize the
LCD IPS
technology (same as in the iPad), meaning great viewing angles. Even apps made for the older screen are said to look better on the iPhone 4 (we'll see about that).
The next big feature is the
Apple A4 chip
- again, as in the iPad. Jobs didn't mention a number, but we presume it should be clocked at 1GHz.
Next up, Apple has added a new sensor in the iPhone 4, called a three-axis
gyroscope
. And they have actually tied the gyroscope, accelerometer and GPS in order to get an ultimate 6-axis
motion
sensing, which, as the company's CEO said, would be perfect for gaming (we'll see about that too)!
We already mentioned the new
5MP camera
, right? But did we mention that it will be able to record
720p HD video
at 30 fps? Well, now we did. Plus, it seems the camera sensor will be backside illuminated, providing more of that much-needed light for your photos.
iMovie for the iPhone
! It will allow you to do great stuff with your HD videos like trimming, placing transition effects, titles, mixing with audio from your iTunes library and so on. What? Edit HD videos on your phone? Now that was fast we tell you! The app will be available in the App Store for $4.99 (if they approve it, as Jobs joked).
The new stuff continues with an aspect of the phone we are already aware of - the new iPhone OS4 and its multitasking and what-not other capabilities. To be precise however, we should now call it
iOS 4
, because Apple just renamed it. As part of iOS 4, users will also get a new search engine alternative - Bing, but Google will stay as the default one. Yahoo! is also in the mix.
If you missed our iPhone OS4 first look coverage, then you'd be pleased to know that
iBooks
is also coming with iOS 4, and boy wouldn't those books just look great on that 640x960 pixels display?
FaceTime
program, which will take advantage of the phone's new video calling capabilities. Now it seems this year FaceTime will only work over Wi-Fi, but Jobs promised that they are working hard with carriers to make the service possible through a mobile network as well.
And that's pretty much all that got announced at the keynote today, but we know there will be a lot more features built in the new platform. So, you're probably wondering how much the iPhone 4 will cost? The 16GB model will be available for
$199
, while the 32GB one for $299. They will be available through AT&T, and you'll be able to take advantage of some cool upgrade offer. Here are CEO Steve Job's own words on the matter: "I'm thrilled to announce AT&T is going to make an incredibly generous upgrade offer. If your contract expires any time in 2010, you are immediately eligible for a new iPhone 4 at the same 199 or 299 prices if you top up your contract 2 years."
The Apple iPhone 4 will be available for pre-order starting on June 15, and for sale on
June 24
. By the way, the iPhone 3GS will now take the iPhone 3G's place and its price tag of $99.
Apple iPhone 4 Specifications
source: Apple via
GDGT