Will RIM stop selling Wi-Fi products because of Nokia?
22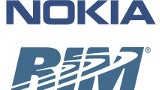 It looks like Nokia wants to prevent RIM from selling Wi-Fi products through a U.S. court, by enforcing its arbitration award. RIM will be able to continue selling BlackBerries equipped with Wi-Fi only when it reaches an agreement with Nokia as far as royalties go.
The arbitration has taken place in September in the Swedish Stockholm Chamber of Commerce. Apparently, the court has reached a conclusion that RIM "is not entitled to manufacture or sell products compatible with the WLAN standard without first agreeing with Nokia on the royalty to be paid for its manufacture and/or sale of subscriber terminals compatible with such standards". But since such an agreement has not been reached yet, and RIM is continuing to market its devices, Nokia is asking a California court to make the Canadian manufacturer stop manufacturing and/or selling its Wi-Fi-enabled devices, or start making moves towards coming up with a decent royalty fee. it remains to be seen how this story is going to end. We'll let you know when there's an update.
via:
ZDnet