Will Microsoft stop licensing Windows Phone after acquiring Nokia?
50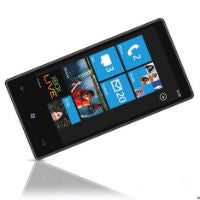 Right now, the Windows Phone platform walks the line between Android and iOS. WP is licensed to 3rd party vendors, like Android, but those vendors are not free to do with it as they please, more like iOS. The OS tries to give some customization while keeping control in the hands of Microsoft. With the bombshell announcement late last night that Microsoft will
purchase Nokia's mobile division
, sources are now wondering if Windows Phone will become an exclusively Microsoft product.
To be clear: there is absolutely no evidence as yet that this is the case, and could simply be fear and overreaction by industry sources, much like the chatter that happened when Google purchased Motorola. According to DigiTimes sources, not only is there a possibility that Microsoft will stop licensing Windows Phone after the Nokia acquisition is complete, but Windows Phone OEMs could simply abandon the platform all-together.
We're assuming that these industry sources either didn't see, or didn't think much of the blog post that Microsoft Executive Vice President of Operating Systems,
Terry Myerson published
as the news was being made public. Myerson's entire post attempted to quell exactly this rumor, which Microsoft obviously knew was coming. Myerson started out by saying that "acquiring Nokia's Devices group will help make the market for all Windows Phones, from Microsoft or our OEM partners."
Then, Myerson not so subtly referred to Microsoft's history, which is as a software maker, not a hardware maker, and certainly not as a company that makes closed down OS software. He really hit it home with this passage:
We have exciting ideas, and so do our OEM partners. Our partners bring innovation, diversity and scale to Windows. I'm always thrilled by the beautiful new device designs our partners are continually bringing to market. There's a breadth of choice in form factor, finish and materials that deliver unique devices at a variety of price points. These devices feature innovative high resolution displays, audio, cameras, multi-finger touch screens, creative new hinge designs, new sensors, and other hardware enhancements that provide choice in the market and great experiences for users.
Our OS group mission is to enable the innovations of our hardware partners to shine through on the Windows platform. We collaborate with our Microsoft hardware teams in the same way we partner with our external hardware partners: we discreetly discuss technical and business opportunities, make shared bets, empower each other to do great work, and then operate closely together to delight our shared customers. We look forward to building new products together that will provide valuable business opportunity for the ecosystem and enable OEMs to deliver huge value to their customers, from consumers to the largest enterprise.
That seems pretty straightforward, and hard to misinterpret. But, that doesn't quite shut the door on the case. While we don't really agree DigiTimes sources saying that Microsoft will close down the Windows Phone OS and become the sole hardware maker for the platform, that doesn't mean that the decision will be completely in Microsoft's control. It could be that Microsoft will become the sole Windows Phone maker just by the nature of competition.
Keep in mind that there are only a handful of Windows Phone partners, and the biggest partners - Samsung and HTC - have had their loyalty to the platform questioned on more than one occasion. Samsung is obviously focused on saturating the market with Android devices, while developing its own Tizen OS in the background, and seems far more interested in Windows 8 than Windows Phone. And, HTC is desperately trying to right the ship, but Windows Phone doesn't seem to be the answer there.
The question of whether OEMs even want to try competing with Nokia is more the argument that we see where various OEMs are looking into other platforms because of Samsung's control over the Android market. But, the two don't quite match up. Less than one month ago Gartner estimated that Android made up
almost 80%
of the 229.6 million smartphone shipments in Q2 or 2013, which equates to 182.6 million Android smartphones. Samsung shipped 76 million smartphones that quarter, not all of which were Android, but the vast majority were. But, even assuming that every device from Samsung was running Android, that would only account for 41.6% of Android shipments.
On the other side, we have a situation where Nokia is responsible for as much as 80-90% of the Windows Phone device sales, and other OEMs were already seemingly ceding the market to Nokia before Microsoft made this deal. While Windows Phone is
growing quickly
in some regions, most of that growth is from Nokia devices. Per the Gartner numbers, Windows Phone shipped 8.9 million devices in Q2. Nokia's earnings report for that quarter reported
7.4 million Lumia devices shipped
, which amounts to 83% of all Windows Phone devices shipped for that quarter, leaving just 1.5 million non-Nokia Windows Phone handsets shipped.
So, it's all well and good for Microsoft to say that it values its OEM partners, and loves the "innovation, diversity and scale" that they bring to Windows Phone. But, the truth of the market is that Nokia has been the major driving force, and now those devices are likely going to start carrying the
Microsoft branding
. The strategic partnership between Nokia and Microsoft had already been giving Nokia a huge advantage in visibility, and that advantage will only widen as Microsoft takes over.
In the end, it may not be a matter of if you believe the industry sources, or if you believe Microsoft, because there was already very little room for competitors when Nokia was simply Microsoft's partner. Now that Nokia's mobile division will
be
part of Microsoft, there would need to be some big changes in how Windows Phone is handled to convince OEMs that it is worth the effort.