Even with its purchase of Nokia, Microsoft won't forget its Windows Phone partners
33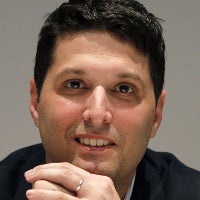 A big name tech company with a mobile OS buys one of its leading partners and questions arise about whether these other partners will get frozen out. Sounds like Microsoft's purchase of Nokia, but we're really talking about
Google's purchase in 2011 of Motorola
. Yes, the very same questions asked back then about Google are now being asked about Microsoft. And the Redmond based software giant is answering the exact same way that Google did.
Microsoft Executive VP Terry Myerson says that the acquisition of Nokia "
will help make the market for all Windows Phones, from Microsoft or our OEM partners
." But just like other Android manufacturers became suspicious of Motorola and openly wondered if Google would play favorites with Motorola, Microsoft could face the same suspicions from other Windows Phone manufacturers. Microsoft already competes with its tablet producing partners with the
Microsoft Surface RT
and
Microsoft Surface Pro
tablets. HTC, Samsung and Huawei are current Windows Phone partners that come to mind, after Nokia.
When Google acquired Motorola, it also acquired a backlog of models that it had to get past before stamping its ideas on a Motorola handset, something that seems to have started with the
Motorola Moto X
. Remember,
Google is spending $500 million advertising the phone
. As for Microsoft, it is unknown what kind of backlog Nokia has, although it supposedly does have the
Nokia Lumia 1520
phablet
rumored to be introduced at the end of this month and launched in November
. There is also the rumored
Nokia Sirius tablet, expected to be unveiled September 26th
. The tablet, allegedly seen in a photograph wearing the Verizon brand, would compete with the Microsoft Surface RT.
"This goes to the core of how I think about my new job running the Operating Systems Group here. We have exciting ideas, and so do our OEM partners. Our partners bring innovation, diversity and scale to Windows. I'm always thrilled by the beautiful new device designs our partners are continually bringing to market. There's a breadth of choice in form factor, finish and materials that deliver unique devices at a variety of price points. These devices feature innovative high resolution displays, audio, cameras, multi-finger touch screens, creative new hinge designs, new sensors, and other hardware enhancements that provide choice in the market and great experiences for users...Our OS group mission is to enable the innovations of our hardware partners to shine through on the Windows platform. We collaborate with our Microsoft hardware teams in the same way we partner with our external hardware partners: we discreetly discuss technical and business opportunities, make shared bets, empower each other to do great work, and then operate closely together to delight our shared customers. We look forward to building new products together that will provide valuable business opportunity for the ecosystem and enable OEMs to deliver huge value to their customers, from consumers to the largest enterprise."
-Terry Myerson, EVP Operating Systems
source:
WindowsPhone
,
AllThingsD
via
Engadget