Windows Phone hits record market share, Android continues to dominate everywhere but the U.S.
99+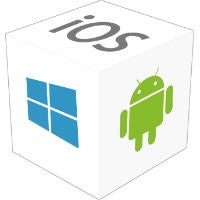 The trends that we've been seeing in the smartphone market look to be continuing. Android, not surprisingly, is grabbing more share, and leading the way. iOS is holding steady in the number two spot. Windows Phone is continuing to separate itself as the clear number three, and a potential threat to iOS down the road. And, also not surprisingly, BlackBerry and Symbian continue to disappear from the market.
According to the new data from Kantar, Windows Phone has hit record market share levels in various regions of Europe, and now holds 8.2% of the market across UK, France, Germany, Italy and Spain. Windows Phone is seeing the growth mostly in the low-end market with devices like the Nokia Lumia 520; and most of the growth is coming from attracting first-time smartphone buyers. The data shows that 42% of Windows Phone sales over the past year have been first-time smartphone buyers, while just 27% are users switching from either Android or iOS.
The year-on-year numbers for Windows Phone are most impressive. Windows Phone has seen moderate growth in Germany where it holds 8.8% of the market (up 2.6% year-on-year) and Australia where it holds 7.4% of the market (up
2.4
%). But, the platform has been exploding in Great Britain where it is up 5.2% year-on-year to stand at 9.2% of the market; France, where it is up 7.4% to stand at 11% of the market; and, Mexico where it is up a huge 10.5% to capture 12.5% of the market and take over as the number two platform in the country.
Of course, while Windows Phone has been the big climber, as one goes up, others must go down, and in general it seems that BlackBerry is the platform giving up the most ground. Android is still comfortably number one across the board though, and doesn't seem to be in much danger of dropping anytime soon, except for in the U.S.. In America, Android has actually lost share over the past year, down 7.6% to 51.1% of the market, while iOS has made a move to gain 7.8% and land at 43.4% of the U.S. market.