Next Lumia smartphone model to be Microsoft branded
98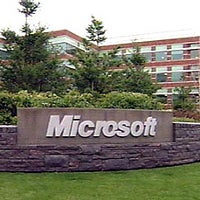 As part of the deal between Microsoft and Nokia, the Redmond based software giant gets control of the Asha and Lumia trademarks. As a result, the next Lumia smartphone will be branded with the Microsoft moniker, as will any Asha models going forward. The Nokia name remains with the Finnish based firm as part of a ten-year licensing deal with Microsoft that allows featurephones to continue using the Nokia title.
How weird will it be to hear Microsoft Lumia as the brand name for a phone? As for Nokia, it still has its mapping and
the recently announced Nokia HERE for Autos
. Once the deal closes, Microsoft will pay Nokia to use HERE on its Lumia phones for four years.
The difference between this deal and Google's acquisition of Motorola has to do with the fact that Microsoft is buying out the manufacturer that dominated the Windows Phone platform. This was not the case with Motorola. When Google bought Motorola, life went on as usual for Samsung, and other Android handset producers. But with the Microsoft deal, in one fell swoop Microsoft aligned control of the OS with control of the hardware. History has shown that this could work (Apple) or backfire (BlackBerry).
If anything, the Microsoft deal with Nokia shows how little control Google has over Android when compared to Apple and Microsoft's control over iOS and Windows Phone respectively.
source:
Nokia
via
RedmondPie